Director-General, Standards Organisation of Nigeria (SON), Mr Osita Aboloma, has called on table water producers in the country to adhere strictly to the relevant Nigerian Industrial Standards.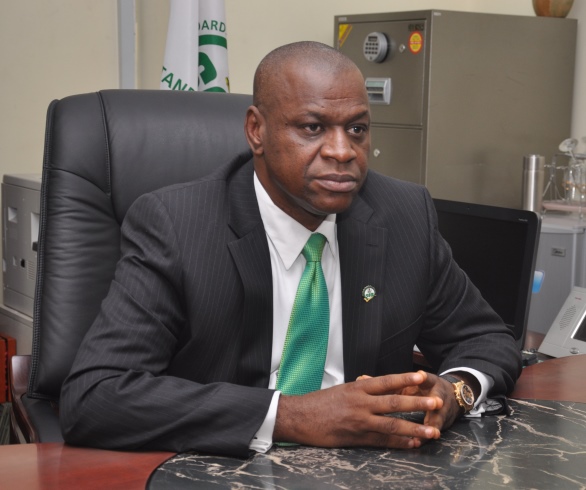 Aboloma, who made the call at a one-day workshop organised for Association of Table Water Producers, Osun Chapter on Friday, December 1, 2017 in Osogbo, added that the call became imperative to avoid cholera and other water related diseases.
The News Agency of Nigeria (NAN) reports that the workshop has as its theme: "Water and its associated production challenges.''
Aboloma was represented at the occasion by Dr (Mrs) Omolara Okunola, the SON Food/Codex Deputy Director.
Aboloma said the need for quality drinking water, packaged under very stringent hygienic condition could not be over emphasised.
He said when one considers the costly effect of water-borne diseases such as dysentery, diarrhoea, typhoid fever among others; it became important to adhere to hygienic water production.
He said that there was need for bottle water producers to ensure that the water was produced in an environment free from contamination by human, animal, agricultural and chemical waste.
He said any table water producers who failed to comply with the relevant standard laws would be sanction accordingly.
In his remarks, the SON State Coordinator, Mr Jerome Umoru, said potential hazardous health situation could arise from consumption or use of contaminated packaged water.
Umoru said the workshop was organised to sensitise members of the association on the need to imbibe the culture of safety and quality production of packaged water.
"Water is essential for sustenance of life and that is why it is very important to ensure a very clean environment for water production,'' he said.
Also speaking, Mr Ademola Adeyeye, Chairman of the Association, said the workshop was timely as it would assist the members to sanitise the water industry in the state.
By Victor Adeoti