Egyptian President Abdel-Fattah al-Sisi stressed on Wednesday, April 7, 2021 that "all choices are open" in dealing with the disputed Grand Ethiopian Renaissance Dam (GERD).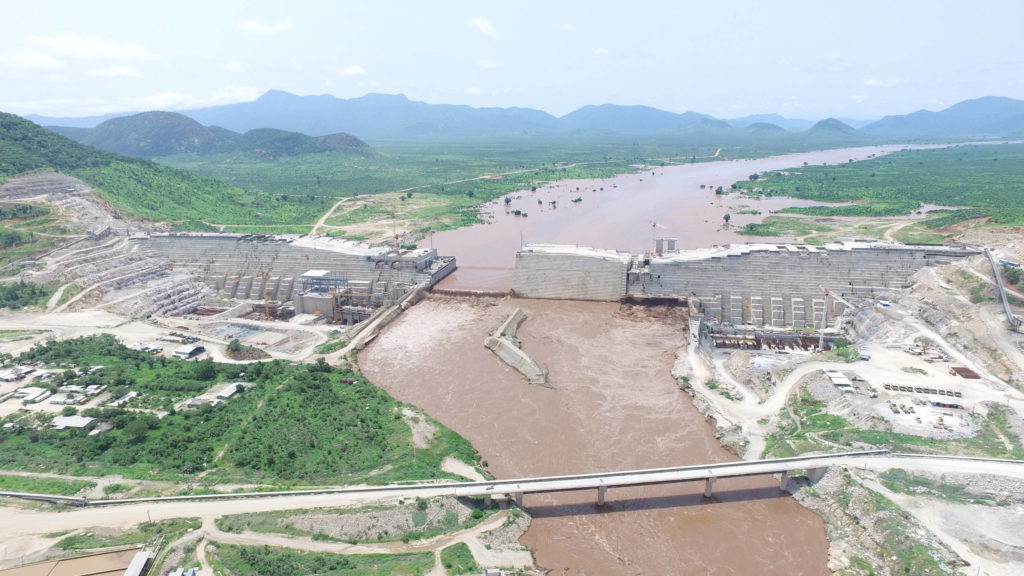 "Don't touch a drop of Egypt's water," Sisi said during the inauguration of an integrated complex for secure and smart documents in Cairo.
He stressed all choices are open, but cooperation is better to reach a binding deal with Ethiopia on the filling and operation of the GERD.
While terming the Ethiopians as "brothers," the president referred to their obstinacy in the negotiations.
"We should learn from the regional challenges, problems and the cost of confronting each other," he said.
Mentioning some examples of regional confrontations and conflicts, Sisi said, "cooperation and consensus are better than any other solutions."
The president reaffirmed Egypt's respect for the Ethiopians' rights in development provided that it would not violate the interests of Egypt.
On Tuesday, Egypt's foreign ministry announced the failure of the African-Union-sponsored three-day talks that were held in the Democratic Republic of Congo to re-launch the deadlocked negotiations among Egypt, Sudan, and Ethiopia.
Egypt and Sudan will head to the United Nations and Security Council to brief them on the developments of the Nile dispute, Egyptian Foreign Minister Sameh Shoukry told independent CBC TV on Tuesday.
Ethiopia started building the GERD in 2011, while Egypt is concerned that the dam might affect its 55.5-billion-cubic-meter annual share of Nile water.
Sudan has recently been raising similar concerns over the 4-billion-U.S.-dollar dam as a "direct threat" to Sudan's national security.
Over the past few years, tripartite talks on the rules of filling and operating the GERD, with a total capacity of 74 billion cubic meters, have been fruitless, including the early ones hosted by Washington and the recent ones by the African Union.