Chinese researchers have developed a new pesticide with nano slow-releasing technology that can increase efficiency and decrease pollution in the soil.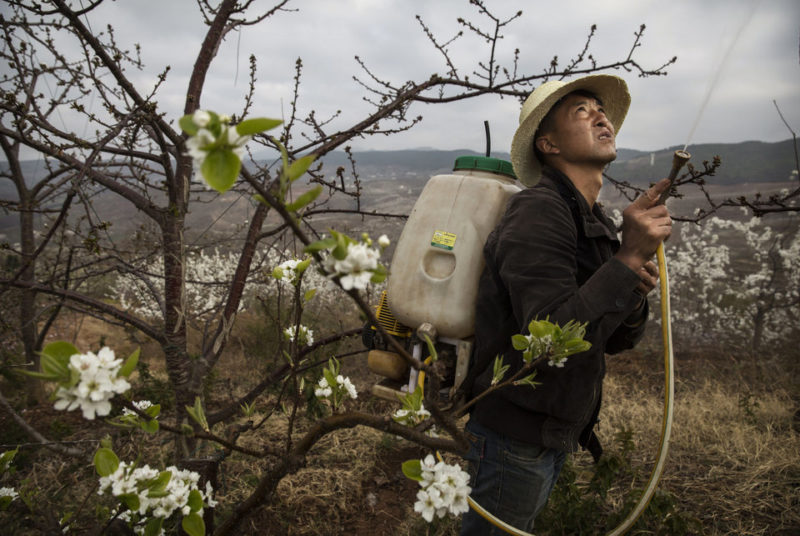 A team led by Wu Zhengyan of the Hefei Institute of Physical Science under the Chinese Academy of Sciences said this on Thursday, February 22, 2018.
Zhengyan said soluble starch was used as a template and porous calcium carbonate microspheres as carriers to make a nano-controlled release pesticide.
It can control the migration of pesticide molecules in the environment, reducing pesticide loss and damage to environment.
The results were recently released in an academic journal published by the American Chemistry Society called the ACS Sustainable Chemistry and Engineering.
Zhengyan said China's agriculture industry relies heavily on the use of pesticides, using an estimated more than one million tonnes annually.
However, only 30 per cent of pesticides have an effect on crops and the rest are simply washed away.
Conventional farming, therefore, requires several rounds of pesticide spraying each day, which not only raises the cost, but also causes serious environmental contamination and excessive pesticide residue.
Zhengyan says the pesticide release technology is environmentally friendly and cost efficient, providing a good solution to bottlenecks in China's agriculture industry.