China hopes that the developed countries will fulfill their pledge of providing $100 billion for poorer countries to finance climate-related measures "as soon as possible."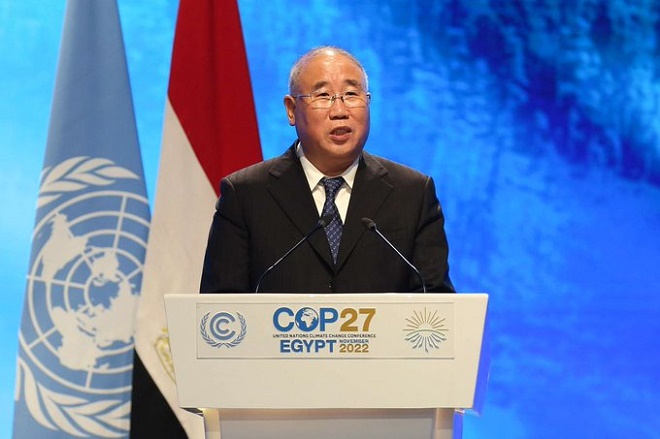 Chinese climate commissioner, Xie Zhenhua, said this at the COP27 global climate conference in Egypt.
He called for the developed countries to "draw a road map for doubling adaptation finance to enhance mutual trust and joint action between the North and the South."
Climate finance is intended to support developing and emerging countries in taking measures to reduce greenhouse gas emissions and adapting to the consequences of climate change.
Extreme weather is causing serious damage on all continents, Xie, who is China's top climate politician, emphasised.
In view of the additional energy and food crisis that has arisen, solidarity, multilateralism and cooperation are the only way out of the dilemma, he asserted.
Developed nations should also take the lead and make greater efforts to reduce emissions of climate-damaging gases and achieve carbon neutrality ahead of time.
Xie underscored the principle of common but differentiated responsibilities, according to which rich countries bear special responsibility.
"China's firm determination and position to implement the goals of reaching carbon peak and achieving carbon neutralisation, and to actively participate in global climate governance will never change," he added.
The world's most populous country, China, has pledged to reach peak emissions by 2030 and carbon neutrality by 2060.
It is the world's second-largest economy in producer of carbon dioxide.
Around two thirds of the energy in China comes from coal.