China's cabinet on Tuesday, July 3, 2018 released a three-year action plan on air pollution control, solidifying a timetable and roadmap for improving air quality.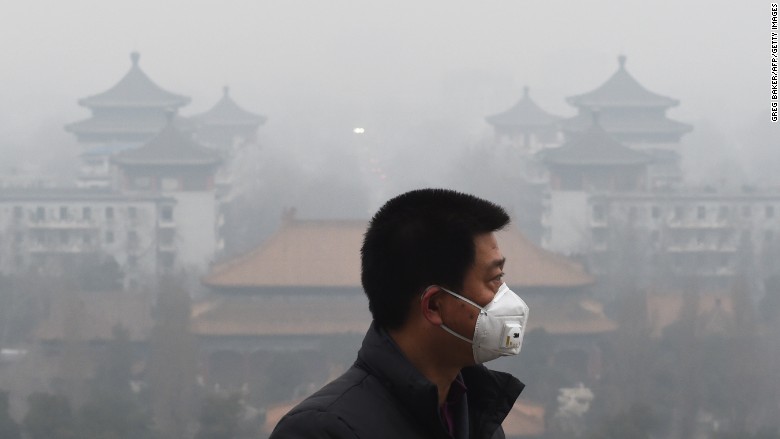 Economic, legal, technological, and administrative means will be adopted in a coordinated, methodical and targeted manner to "win the battle for blue skies," according to the plan released by the State Council.
According to the plan, by 2020, emissions of sulphur dioxide and nitrogen oxide should drop by more than 15 percent compared with 2015 levels, while cities which fail to meet the requirement of PM2.5 density should see their density of PM 2.5, a key indicator of air pollution, fall by more than 18 per cent from 2015 level.
Cities at prefecture level and above should see the number of good-air days reach 80 per cent annually and the percentage of heavily polluted days decrease by more than 25 per cent from 2015 levels.
Efforts will be focused on areas including the Beijing-Tianjin-Hebei region and neighbouring areas, the Yangtze River Delta, and the Fenhe and Weihe river plains.
According to the plan, the country's air quality and people's satisfaction with it should significantly improve after three years of work.
To achieve the goals, authorities will optimise the industrial structure, promote clean energy, develop green transport, and strengthen regional coordination, among other measures.
The plan demanded stronger policy support, including better laws and enforcement, and more financing channels. Environmental monitoring and information disclosure should also be improved.
China accomplished all the major tasks of its five-year clean air action plan in 2017, but challenges remain.
A large number of cities still need to further improve air quality.