Glacier melt at major sites in western China is accelerating fast, Greenpeace said on Tuesday, November 20, 2018.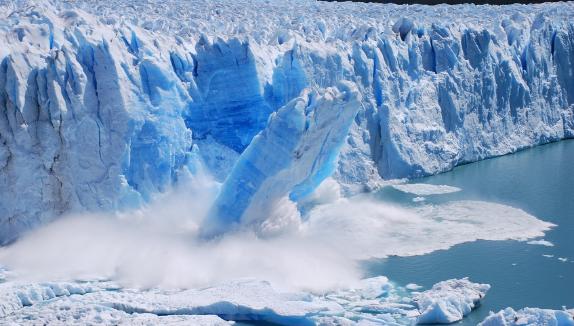 The melt is prompting thousands to evacuate in recent months and underscoring the vulnerability to climate change in a "wake-up call" for the world.
Satellite analysis showed that the rate of retreat at glaciers in China's remote western regions had more than doubled, Greenpeace said.
The annual rate at the Tianshan Glacier No. 1 in Xinjiang is rising from an average of 5,000 square metres between 1962 and 1986 to 10,600 square metres between 1986 and this year.
"This is a wake-up call for China and the world,'' said Greenpeace's climate and energy campaigner, Liu Junyan.
"Glaciers in China supply water to 1.8 billion people, and they're melting, fast.
"In just the last few months, thousands of people have been evacuated from their homes due to threats of flooding.''
Greenpeace has identified two major disasters caused by glacier melt this year.
The disaster included the release of 25 million cubic metres of floodwater into the Yarkant river basin that forced the evacuation of residents in August.
Researchers with the China Academy of Sciences said in September that glaciers in the Qinghai-Tibet plateau had shrunk 15 per cent as a result of rising temperatures over the last 50 years.
Temperatures in the region are rising faster than the global average, they said.
China has pledged to bring carbon emissions to a peak by "around 2030" as part of its commitment to the 2015 Paris agreement.
The agreement aims to keep the average global temperature increase to "well below" two degrees Celsius above the historical norm.
The Inter-governmental Panel on Climate Change (IPCC) warned in a report in October.
It warned that high-altitude zones like the Tibetan plateau would be especially vulnerable if global temperature rises were not restricted to 1.5 degrees Celsius.
Another CAS study published in October said China was at risk of longer and more intense drought as well as more destructive flooding if global temperature rises were not limited to 1.5 degrees.