Some regions of China could suffer heavy pollution because of fireworks and unfavourable weather conditions during Lunar New Year celebrations.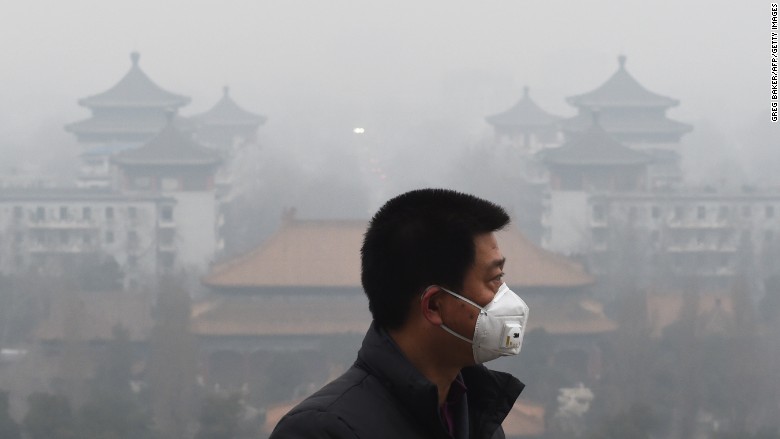 This condition will be so in spite of a ban on firecrackers in more than 400 cities, the Ministry of Environmental Protection warned on Wednesday, February 14, 2018.
"Some regions are likely to see heavy or even severe air pollution because of intense fireworks and firecrackers," said the ministry in a statement late on Tuesday.
Lunar, or Chinese New Year, which starts on Feb. 15 this year, is China's most important holiday.
Families and revellers traditionally celebrate with several nights of fireworks and firecrackers. The cacophony is believed to drive away bad spirits and usher in an auspicious start to the year.
More than 400 cities across China, though, have banned fireworks since last year to curb air pollution during the 15-day holiday and reducing deadly accidents, which are common.
Smog-prone northern China, including the capital city of Beijing, is expected to see heavy pollution from Thursday through Saturday, said the environment ministry.
Severe air pollution is also likely in Heilongjiang and Liaoning province in the northeastern China, Anhui and Zhejiang provinces in the east, Sichuan and Xinjiang region in the west, and also some regions in southern China, it said.
Industrial plants would typically be ordered to cut production during days of heavy smog, though most factories would have already closed for the holidays.
Some businesses will extend the holiday until March 3, although the official holiday period lasts through Feb. 21.