Members of the Children Parliament from Borno, Yobe, Cross River and the Federal Capital Territory (FCT) on Tuesday, August 9, 2022, urged the Federal Government to take action to curtail the impact of climate change in Nigeria.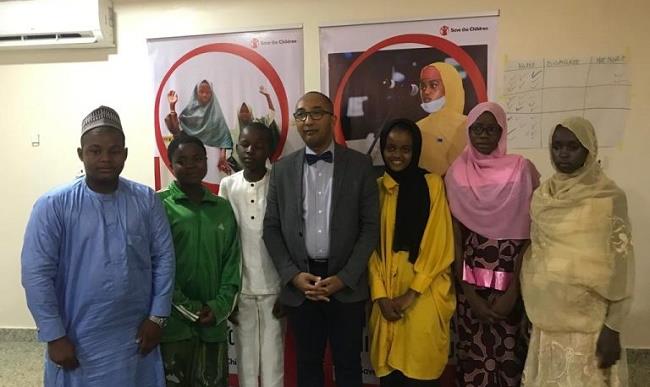 The children, who included refugee and children with disabilities, made the call at a news conference at the end of a two-day child hearing on climate change and inequalities organised by a non-governmental organisation, Save the Children International (SCI) in Abuja.
Miss Confidence Abah, an advocate from Child's Right Advocacy Club, Government Technical College Abakpa, Ogoja, Cross River State, said that Nigerian children were affected by economic inequality and climate change in many ways.
"These have led to slow economic growth and development, food scarcity, poverty, unemployment, insecurity with high rates of kidnapping, banditry, theft, and poor education," she said.
She said that children appreciated some initiatives and efforts made by individuals, government , corporate organisations, and development agencies aimed at mitigating the effects of climate change.
She, however, said that children felt concerned that they were not always been involved or consulted when decisions affecting them were taken.
"Going forward, we want to be taken seriously and be allowed to talk about the things that are important to us and create positive change in our lives.
"We can see that climate change and economic inequality have similar effects on society, especially on children.
"Children are not the cause of climate change and economic inequalities, but its impact on us is high in every aspect, the impact is even harder on children living with disabilities.
"Across Nigeria, children experience increased temperatures and polluted air leading to health problems such as asthma and other dangerous respiratory conditions," she said.
She added: "Children are also confronted with poor education, resulting from economic inequality.
"As we speak, schools are closing because of insecurity and universities are closed because of strike actions; increasingly, children are involved in social vices associated with poverty and unemployment.''
Abah said that children were also exposed to trauma which limited their ability to attain their potential.
She said that children suffer hunger and diseases, adding that children continued to be limited in associating with their peers.
The child rights advocate said that as Nigerian children, they wanted the government to implement policies such as prohibition of indiscriminate tree felling, to combat climate change.
Abah said the children want government to construct drainages, bridges, and dams to reduce the incidence of flooding and take action against gas flaring and oil spillage to reduce the impact on farming and water life.
She said that the government should undertake awareness programmes on climate change and make public schools more conducive with well-paid and qualified teachers, adequate buildings, furniture, and gender-segregated toilets.
She said that government should enforce laws that would prohibit building of houses along waterways, and make social amenities like boreholes, hospitals, schools among others available to ease human suffering.
The child rights advocate also urged the government to prohibit early marriage and pay special attention be paid to children living with disabilities by providing inclusive and special education.
Abah said the children called on the media and civil society groups to intensify awareness of climate change and inequalities by using their airtime.
"To our fellow children, our parents, and other adults, we urge you to lead by example by planting trees, keeping drainages clean, ensuring proper waste disposal, and taking actions to reduce harmful gas emissions into the atmosphere.
Mr Ali Kolomi, the Deputy Clerk of the Borno Children Parliament, said that climate change affected the livelihood and occupation of their parents, and called on the government to seek ways to tackle it and better their lives.
Kolomi emphasised the need to create programmes in schools to teach children on climate change and to prohibit digging of boreholes.
Mr Amanuel Mamo, Director, Advocacy Campaign and Media, SCI, Nigeria said that the organisation viewed climate change as a child rights crisis.
Mamo said that was why climate change was one of the cross-cutting issues at SCI to raise awareness and do intervention, in accordance with the Sustainable Development Goal (SDG) in its new country strategic plan.
This, he said, was because climate change reduced the quality of life of children, especially as it affected the way they survived, learned, and are protected.
He said, was because climate change reduced the quality of life of children, especially as it affected the way they survived, learned, and are protected.
"The World Health Organisation recently disclosed that an additional 95,000 children annually die as a result of climate change.
"So, there is a negative consequence and children are here to share with us some of the things that they have discussed."
Mamo said that the children had been discussing on climate change in the last two days, how it has affected them and how it could affect their lives.
He said that the outcome of the discussion would feed into the global report that the SCI was producing for advocacy and campaign at the global level.
By Angela Atabo