Four children climate activists of the Royal Palm International College in Ilorin, Kwara State, have inaugurated "Return the Green Club", an initiative to bring awareness on the need to save the environment from depleting.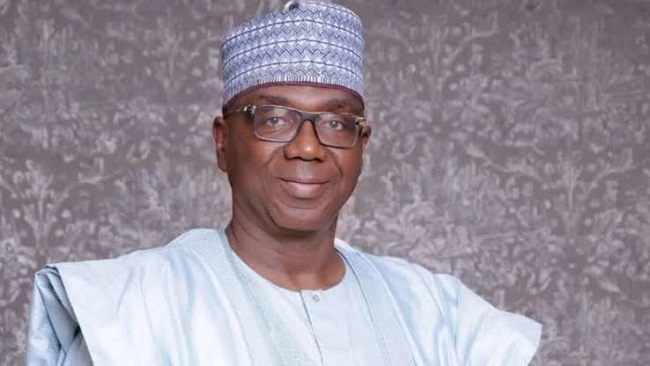 The Return the Green Club is part of the activities to mark the 2021 World Environment Day, themed: "Restoration of the ecosystem".
The children are Aderinsola Adegboye, 10 years old; Adenrele Adegboye, 11; Mariam Abdulrazaq, 12; and Chibuzor Oseigbu, 16.
Adegboye, Founder of "Return the Green" initiative, observed that government from nations have agreed to limit global warming by reducing carbon emission in areas like energy and transportation.
She warned that, globally, the world has started experiencing changes due to climate change.
Adegboye advised that, to cope with the climate change that is taking its toll on the environment, drought resistant crops and trees should be planted.
She also advised Nigerians to build houses and roads above sea level and use of technology to be innovative about irrigation method.
Adegboye listed actions to reduce causes of climate change to include using renewable energy, cooking clean, and reduce re-use and recycle, among others.
Miss Chibuzor Oseigbu listed causes of climate change to include deforestation, burning of fossil fuel and agriculture as a major cause of source of greenhouse gases which contribute to the green house effect and climate change.
She also observed that sometimes natural climate change happened naturally through volcanic eruptions, ocean currents and earth orbital changes, among others.
Miss Mariam Abdulquadir, in her presentation, explained that World Environment Day is United Nations' principal vehicle for encouraging children and adults, educated and uneducated, rural and urban dwellers, to be worldwide on the awareness and action for the environment.
On his part, Master Adenrele Adegboye advised school children to fight climate change through provision of bird feeders to provide shelter for birds, use of snack paper bag, compost making and making short videos on climate change and posting.
Also speaking, Mr AbdulGaniyu Opeloyeru, the Executive Director of Ajike Foundation of the Kwara First Lady, Mrs Olufolake AbdulRazaq, commended the children for the initiative.
He observed that such initiative would promote awareness on dangers of ill treatment of the environment and the need to protect it.
Opeloyeru advocated taking such awareness to mosques, churches, opinion and community leaders so as to preach the importance of ecosystem.
Earlier in her address of welcome, Mrs Funmi Adefila-Osiegbu, founder of Bundies Care Support Initiative, noted that human relationship with nature is broken.
"These crises stemmed from the unhealthy practices we have adopted as occupants of our planet," she said.
According to her, many have been lost to various diseases and infections, from the recent COVID-19 to Ebola, Lassa fever and Zika virus, among others.
Oseigbu expressed optimism that the Return the Green initiative would become national and global, adding that it is time to be action driven towards restoration and preservation of the environment.
On her part, Mrs Remilekun Bamigboye, the state Commissioner for Environment, noted that climate change issues had been left unattended to and now threatening human existence.
She urged the younger generation to champion the cause of the environment so as to have a safe world to live in.
By Fatima Mohammed-Lawal