The Football Writers Association (FWA) has voted Frenchman N'Golo Kante as the Footballer of the Year. The Chelsea midfielder pulled most votes among the 340-member organisation.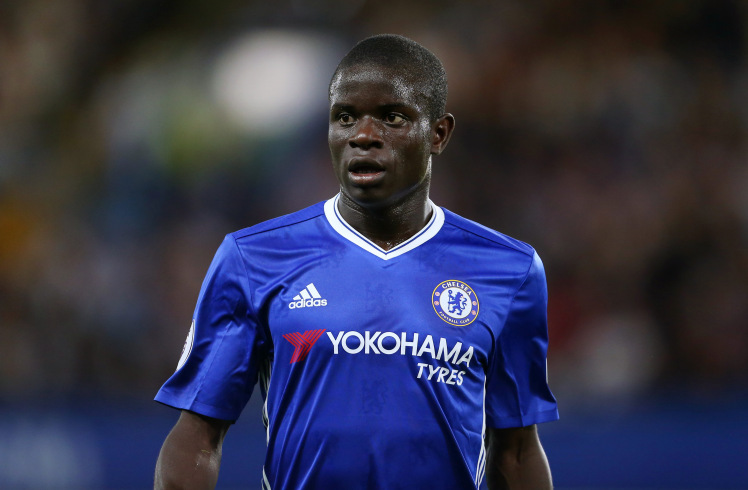 He beat his teammate Eden Hazard and the third placed Dele Ali of Tottenham to the award.
Kante is the fifth player in six seasons to compete with the award's double, having last month been named the Player of Year by the Professional Football Association.
He said: "It's was a huge honour to be chosen by the other players. It's the biggest honour to get this award."
Birmingham's Jesse Carter was named Women's Young Player of the year.
And English Premier League side, Arsenal, seems to be back in the push to qualify for the Champions League. The London side finally got the better of a side managed by José Mourinho, in a 2-0 win over Manchester United.
Arsene Wenger had failed to win any of his previous 14 competitive clashes against Mourinho, dating back to 2004. His only victory over his long time standing rival was in 2015 Community Shield when the Portuguese coach was in charge of Chelsea.
Sixth-placed Arsenal is now six points behind fourth-placed Manchester City with four games to play, while the Pep Guardiola side has three mathces remaining.
In a related development, Nigeria's national basketball team, D'Tigers, has been drawn alongside Mali, Uganda and Rwanda in Group B for the 2019 FIBA World Cup qualifiers, scheduled to hold in China, from August 31 to September 15, 2017.
In a draw ceremony held at the Kantun Tower in Quanzou, China, Guinea, South Africa, Cameroon and Tunisia are drawn to battle for the sole ticket in Group A, while Congo, Egypt, Morocco and Angola will compete in Group C.
Group D houses Mozambique, Senegal, Cote d'Ivoire and a yet-to-be-named team.
The top five teams will advance to China 2019.