Climate change is one of the world's biggest emergencies and realistically it should never happen at the same time as inflation but, apparently, they have both teamed up in Nigeria.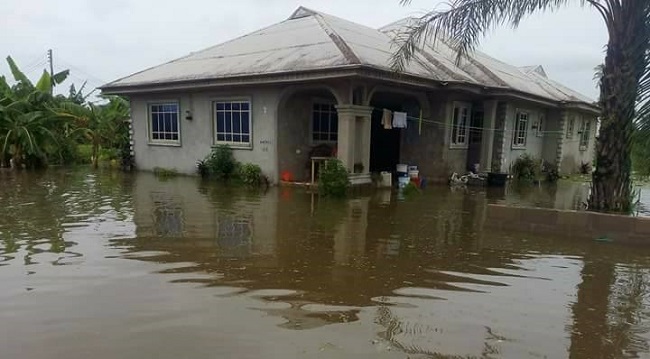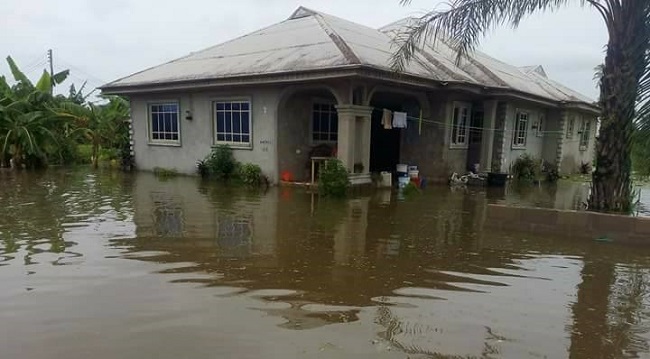 Globally, there is no part of our lives that have not been affected by climate change, heat waves, flooding, low rainfall etcetera have exacerbated poverty in Nigeria and, with an inflation that is sky high and taking many forms, more Nigerians might be well on their way to make the numbers that explains proliferating poverty in the country.
Climate change has obviously altered what was predictable weather patterns for centuries, things are changing rapidly but they are definitely heading south. The World Metrological Organisation (WMO) has described the last decade as "the decade of heat", 2020 was said to be one of the warmest year on record, although it is one thing to see the data on the changing climate, but another entirely to be subject to the reality of the consequences of climate change.
Sudan saw heavy rainfall in 2020 when the water of the Blue Nile rose by a whopping 17 metres. The out-turn of climate change in our lives, environment and the economy has been devastating.
As more people continue to migrate from rural areas to the cities, we continue to see increase in waste generation, there is also a spike in waste burning which is leading to air pollution translating to concentration of greenhouse gases that are primary causative agents of climate change. This has direct impact on agriculture and food production, which is very detrimental to us as a people due to our almost non-existent coping capabilities. Heat waves, rainfall patterns shift, other extreme weather effects such as desertification, droughts, floods which have become more frequent have all resulted in poor and unpredictable yields.
Agriculture in Nigeria and most parts of Africa is rain-fed which has led researchers to predict that crop yield in Africa may fall by 10-20% by 2050 or even as high as 50% due to climate change.
The year 2021 is no different as farmers have been having a hard time concentrating on their farm produce due to poor rainfall and rapid desertification. They are not able to get the equipment's to make irrigation farming easy for them and the soaring inflation has left the citizens in a state of confusion each time they need to buy anything.
The Nigerian economy is presently undergoing demand pull, cost push and a hyper-inflation all at once, prices of goods and services keep skyrocketing like we are all "astronauts". The market is so free that producers and marketers are testing all the levels and forms of capitalism on the citizens and more people are being plunged into poverty every day.
Seven million people, according to the World Bank, were forced into poverty in 2020 alone, with an inflation level so "so high and shameless" it is safe to say that we might be topping that figure in 2021.
With the present insecurity rocking the country and a climate change that two-thirds of the people can care less about because poverty stares them in the face and getting by every day is an arduous task, inflation is another hell Nigerians should not have to be in. Inflation in Nigeria is "well fed" and will continue to grow steadily as long as the government and government organizations continue to encourage borrowing.
So long as more money is put in the hands of people and the government continues the trend of fuel price increase then we are a long way from defeating inflation in this country.
Combating insecurity will certainly be a big step in overcoming inflation because once there is stability there will be easy flow of raw materials from one part of the country to another and the cost push inflation will naturally disappear. If the government cuts down on the burden of debt that they have indirectly placed on unborn generation will also go a long way in curbing inflation.
The government must learn to look inwards and depend on our own resources and internal revenue generation. Mopping up money from the hands of people helps fight inflation, once borrowing is discouraged with alarming interest rates and taxation is increased, and then inflation will have no choice but to go away.
Fiscal policies that allow the government check closely on its expenditure and taxes will ensure that demand is known, that will therefore increase tax and reduce expenditure. The exchange rate policy will help us increase the value of our currency and a supply side policy will certainly grow the productivity level and comprehensiveness of products. Policies that will cushion the effects of climate change are desperately needed and monetary policies and price control strategies that will combat inflation must be adopted immediately.
A people suffering from every social problem on all fronts will never make a great country neither do citizens deserve a surging inflation alongside a changing climate.
By Halima Imam (axk4lima@gmail,com)