The Lagos State Government has alerted members of the public to the dangers of Cerebrospinal Meningitis (CSM) and urged them to report any suspected case to the nearest public health facility.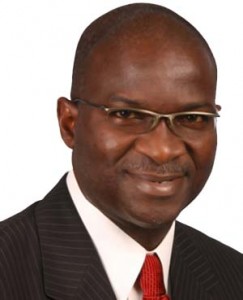 The state Commissioner for Health, Dr. Jide Idris, who made the disclosed, that CSM is a dangerous and a life-threatening disease that affects the thin layers of the tissue around the brain and spinal cord of an infected human person and it is caused by bacteria.
He added that cerebrospinal meningitis is an epidemic prone disease that spreads from person to person through contact with discharges or droplets from nose and throat of an infected person through kissing, sneezing and coughing.
He said this was very common amongst people living in close quarters, hotels, refugee camp, barracks, public transportation and areas with poor ventilation or overcrowded places.
Idris said: "This is to alert members of the public to the seasonal occurrence of a disease called cerebrospinal meningitis and the need to protect people from it. Though, Meningitis belt covers mostly the northern part of the country; however, in view of the phenomenal climatic change as well as the high human migration, it is not impossible that outbreaks can occur in any part of the country, Lagos inclusive."
Idris explained that the disease usually comes with high body temperature, pain and stiffness of the neck, headache, vomiting, fear of light, restlessness and confusion stressed that death may occur if not treated promptly.
The commissioner therefore stressed the need for the observance of a high standard of personal and environmental hygiene as a preventive measure against the outbreak of the disease.
He noted that such hygiene measures should include washing of hands with soap and water frequently and thoroughly, avoiding direct contact with the discharges from an infected person and covering of mouth and nose when coughing and sneezing.
"It is strongly advised for people to avoid overcrowding in living quarters, provide cross ventilation in sleeping and work-rooms and other places where many people come together and get vaccinated with CSM vaccine when you are travelling to areas where Meningitis outbreaks have been reported," he added.
Idris noted that health workers in the state have already been placed on red alert on the disease and surveillance teams consisting of epidemiologists have also intensified its surveillance and monitoring activities.
He therefore advised health workers to be on the alert and report suspected or probable cases whilst enjoining them to also make use of personal protective equipment when in contact with such cases.
"Please take responsibility for your health. Government is putting measures in place to prevent the occurrence of the outbreak of the disease hence people are advised to be vigilant and report persons with the above symptoms to the nearest government facility," the commissioner noted.