The Africa Centre for Media and Information Literacy (AFRICMIL) has attributed the farmers/herdsmen crisis in Nigeria to climate change.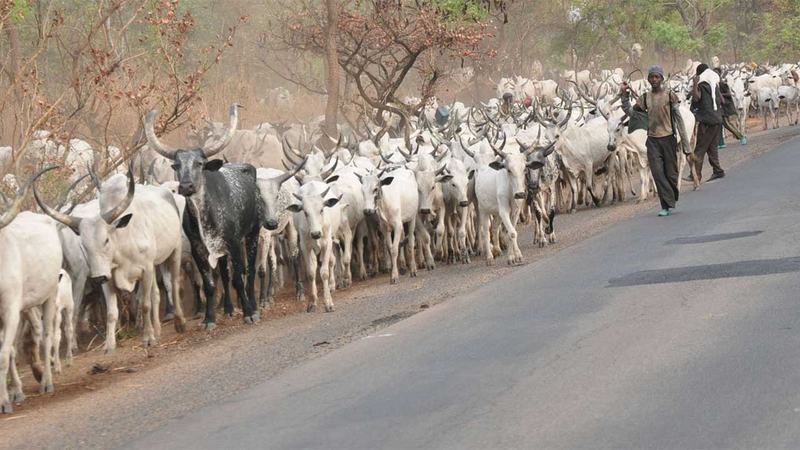 Coordinator of AFRICMIL, Mr Chido Onumah, told the News Agency of Nigeria (NAN) in Abuja on Wednesday, February 21, 2018 that global warming had led to desertification, thereby making food for cattle scarce.
According to him, the problem also has political, social and economic causes, which must be addressed.
He said: "There is need for a political solution to the crisis of herdsmen and farmers in this country, understandably the root cause is also political, it's partly economic and it's partly social.
"And global warming is real; so, there is desertification. If we do not do something about it, we are even going to go into a bigger crisis than we have.
"These farmers and herders have lived together for many years; they have managed the situation when there was abundance.
"But, because of scarce resources now, people are fighting in the process of finding food for their cattle and invade farmlands.''
According to him, whether cattle herders or farmers, all Nigerians are entitled to live in peace and enjoy the abundance of wherever they choose to live in the country.
He explained that, in other federal systems, the issue of being an indigene of a particular place would not arise.
He said perception that made Nigerians look down on themselves based on his or her ethnicity or religion must be changed.
On the Benue killing, he opined that the herdsmen should not have taken laws into their hands if they were not satisfied with the anti-grazing law.
"The solution goes to the structure of Nigeria; Benue is a state within Nigeria and has the right to make laws, and if certain people are not satisfied with the law they should fight to get it changed.
"Instead of taking laws into their hands, you cannot say you are opposed to a law and you start killing people, it is not permitted.
"If people oppose the anti-grazing law, they can do something to change or amend it.''
On proposed ranching system, Onumah said that was practiced in advanced countries, adding that cattle rearing were private businesses.
He explained that cattle rearer should be able to provide space and food for the cattle, instead of inconveniencing others.
He added that the entire country would be in chaos if pigs and poultry farmers start moving them from place to place in search of food.
He, however, said that establishing a state police was essential to enforce laws made by state governments, as the federal police take orders from the Inspector General of Police only.
By Kate Obande-Okewu