The World Cement Association (WCA) is urging industry members to increase efforts to adopt new technologies quickly and at scale to reduce its CO2 emissions in order effectively help fight climate change.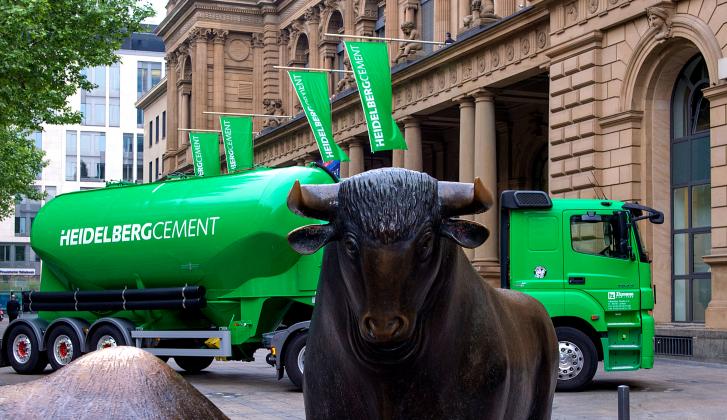 The cement industry accounts for 5-6% of global greenhouse emissions, and its actions are crucial to help achieve the central goal of the 2015 Paris Climate Change Agreement to limit global warming well below 2C degrees and as close as possible to 1.5.
In a statement issued after recent WCA forum on change climate, the Association called on the entire cement industry to "put greater focus on innovation in order to make crucial progress on reducing CO2 emissions",
The WCA Global Climate Change Forum also heard that existing technologies to reduce CO2 emissions are "typically adopted too slowly", with the technologies currently deployed by the sector only delivering 50% of the CO2 savings required to achieve the Paris Agreement goal.
The World Cement Association intends to develop a clear climate change action plan, which will be published in September, and will focus on "clear and tangible actions for transition to low-carbon production".
Cement As a Core Element of Global Infrastructure Is Highly Energy Intensive
Concrete is the second most used substance on Earth after water. Cement is the main component of concrete and is produced globally to build housing, bridges, roads, highways and dams.
The cement manufacturing process is resource and energy intensive due to the extreme heat required for production. For example, large amounts of fossil fuels are used to heat a high temperature kiln to around 1400°C and decompose limestone and other raw materials to form a substance called clinker, which is then combined with gypsum to make cement.
Depending on the variety and process, plants require 60-130 kg of fuel oil and 110 kWh of electricity to produce each tone of cement. For every tonne of cement made, the process releases approximately one tonne of carbon dioxide.
Inspiring Examples of Climate Action in the Cement Industry
Companies are increasingly serious about reducing their emissions – for example Germany's HeidelbergCement and India's Dalmia Bharat.
Take the case of HeidelbergCement, one of the world's largest companies for building materials. Implementing an externally verified plan for CO2 reduction, HeidelbergCement is focusing primarily on increasing the use of CO2-neutral fuels and alternative raw materials that are produced as waste in other industries. A large share of such secondary raw material comes from the metalworking industry.
With these measures the company says it has reduced net CO2 emissions by 22 percent to 598 kg CO2/tonne cement, between 1990 and 2016.
On the other side of the planet, India's Dalmia Bharat is another leading cement manufacturer undertaking measures to use eco-friendly raw materials and to replace natural resources by utilising the waste generated from other industries. With a group carbon footprint of 493 kg CO2/tonne of cementitious material, the company delivers one of the least carbon-intensive cement operation in the world. In 2015-16, the company said it achieved a 16% reduction in its carbon footprint.
Last year, Dalmia Cement also became the first cement company to join RE100 – a global initiative of the world's leading companies committed to 100% renewable power.
Meanwhile, technology development – from smog-eating building tiles in Mexico to cement that sucks carbon-dioxide (CO2) from the air in Canada – are creating new options where cement could become one of the solutions to climate change rather than one of its problems.
Such options for cement manufacturers include energy efficiency improvement, the use of recycled and waste materials, deployment of low carbon fuels and processing of cement at lower temperatures.
So, while the current climate change challenge for the cement industry may seem to pose a threat to the long-term viability of the sector, it certainly presents a defining moment for the industry to lay the foundation for a lower carbon and more safe future for everyone.