The Secretariat of the Convention on Biodiversity (SCBD) and WWF International have signed an MoU to collaborate in implementing CBD's Global Communications Strategy together with CBD Parties, partners and the broader conservation community to achieve Aichi Biodiversity Target 1 (ABT1) by 2020.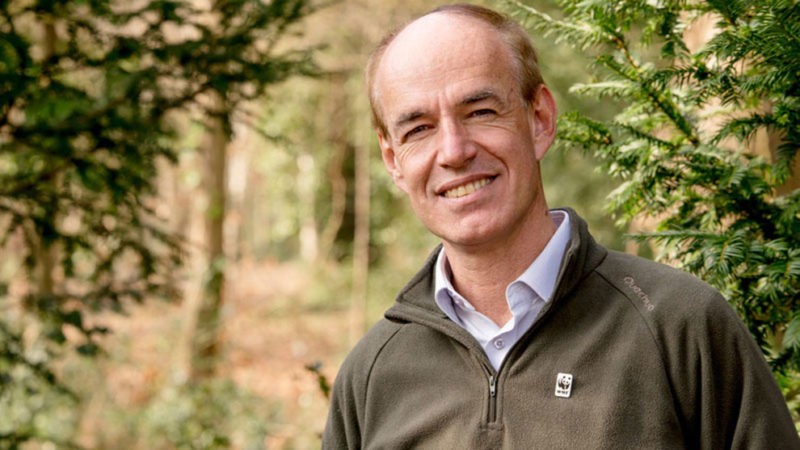 The Memorandum of Understanding, signed by CBD's Executive Secretary Braulio de Souza Dias and WWF International's Director General Marco Lambertini, will see WWF working to champion Aichi Biodiversity Target 1 (ABT1) to ensure people understand the value of biodiversity and take the steps necessary for its sustainable use. This partnership intends to drive CBD's Global Communication Strategy as a matter of urgency to make progress in achieving that target by 2020.
"We need to make greater efforts to promote and raise awareness of the values of biodiversity to people around the world," said Braulio Ferreira de Souza Dias.
"This partnership will allow us to work together with WWF to do this, and to bring together other important actors in this same regard"
"As biodiversity decreases, we are weakening nature's ability to provide the vital services we require – clean water, fresh air, food and a stable climate. These are all essential for human survival. Biodiversity health is an indicator of our relationship with the planet, and the foundation for functioning ecosystems," said Marco Lambertini.
"I am delighted that we will be working with SCBD and the environmental community to raise awareness and build a strong case for conserving earth's diversity of life, for us and the planet."
The MoU will be implemented in collaboration with the members of the Informal Advisory Committee (IAC) on Communication, Education and Public Awareness (CEPA). WWF and SCBD will work to facilitate the activities of an IAC Task Force that will engage with CBD Parties and the broader conservation community to achieve ABT1.
The partnership allows for leverage of important products such as the WWF's Living Planet Report, Our Planet and Earth Hour as well as the International Day for Biodiversity of the CBD amongst other projects in support of the Global Communications Strategy.
Work will be carried out through social media platforms such as Facebook, Twitter and YouTube, and through the use of public environmental campaign activities, engagement with environmental education programmes including Education and Sustainable Development (EDS).
The MoU was recognised in a ceremonial signing session at COP 13, where representatives of CBD Parties discussed the way they would contribute to the Global Communications Strategy.
Rafael Pacchiano Alamán, Minister of the Environment and Natural Resources of Mexico and President of CBD COP 13 witnessed the signing of the MoU.