Cashew, botanically known as Anacardium Occidentale, was introduced to Nigeria by Portuguese explorers. But quickly became popular in 1950s when it was commercially planted in the eastern regions of Oghe, Oji and Mbala and also in the western regions of Iwo, Eruwa and Upper Ogun by the defunct Eastern Nigeria Development Corporation (ENDC) and Western Nigeria Development Corporation (WNDC) respectively.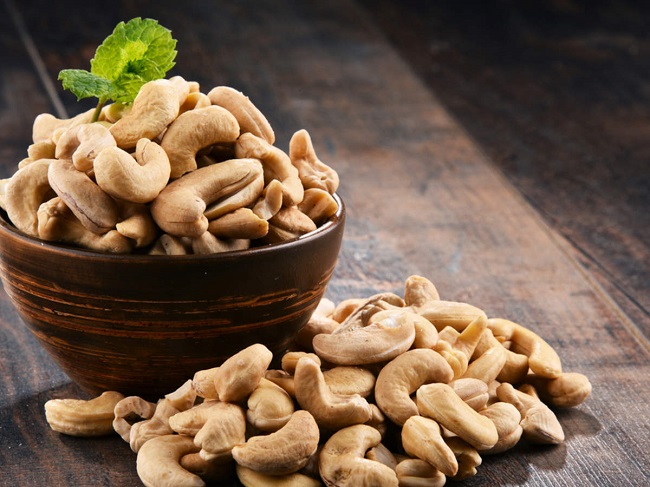 Presently, cashew is produced in Abia, Enugu, Imo, Kaduna, Kwara, Kogi, Niger, Oyo and Osun states, as well as in Abuja.
Nigeria is currently the fourth largest producer of cashew nut in the world. There is so much potential within the cashew industry. Cashew is a perennial crop that grows seasonally. Unlike other fruits, its seeds are externally attached to the flesh of the cashew fruit.
Due to its high nutritional value, demand currently outweighs supply. This is therefore good news for investors. An interesting feature of this crop is its wide demand globally. Currently, Nigeria is unable to meet up export demands. Cashew nuts have significantly contributed to Nigeria's revenue generation. The cashew value chain engages a lot of opportunities for investment. However, to benefit from this, Knowledge is key.
The market chain in cashew business is a long chain which varies. We have the local farmers, local agents/distributors, suppliers, and exporters. A merchant or trader could fit into two of the mentioned categories. It is either you are a supplier (supplying to cashew nut export companies in Nigeria mainly in Lagos) or an exporter (who in turn exports the nuts abroad). Most of these companies are owned by Indians and Chinese.
Going into cashew business is not an easy task for a new beginner because a lot of things have to be put into consideration, such as deciding whether you want to be a supplier (supplying to export companies) or to export it yourself (selling to overseas buyers), as well as the capital requirement (how much are you willing to invest considering the above two options?)
Things to know about cashew business/terms
Cashew nuts are sold per ton
13 bags (average) make a ton, while 30 tonnes make a truck (long trailer)
Grading or scaling – You need to know how it is measured weighed and packaged in bags; if not, you will be cheated by local agents (distributors) right in your presence.
Quality or KoR – Quality of cashew determines the price. In Nigeria, the quality falls between 42-54 KoR. KoR is the standard for measuring the quality of cashew nuts. It simply means kernel out-turn ratio.
Cashew nuts prices fluctuate almost every week (based on international market); so you need to know the current price at every point in time.
Cashew nuts could be packaged either in jute bags or polythene. The packaging also determines the pricing and can deteriorate the quality especially when using polythene bags.
Haulage or trucking also needs to be ascertained as this may also affect pricing at destination.
Importance and uses of cashew
There are several uses and benefits of cashew. It is commonly eaten as food; people also use the nut to make medicine. Cashew is used for stomach and intestinal (gastro-intestinal) ailments. Some people also apply cashew directly to the skin as skin stimulant. Some uses of cashew are however listed thus:
Cashew can be used both as solid and liquid biofuel
It can be used to make a cream.
It is rich in protein and low in calories.
It is rich in heart-healthy fatty acids.
Cashew helps boost the immune system.
Cashew is a good source of antioxidants.
Eating cashew lowers risk of gall stones.
Cashew nutshell ash can also serve as a binder in concrete production.
Cashew farming has provided jobs for hundreds of thousands of Nigerians. It is also a means of generating foreign exchange for the country and a means of diversifying the country's economic activities rather than fixation on crude oil.
It is time for the country to take active participation in the cashew venture since the new drive of the government is on non-oil sector. Besides, the international communities are discouraging oil exploration because of its environmental negative implication on the society; and more emphasis placed on biosafety and biofuel.
By Grace Abu (Programme Assistant, CAL-MAJI Foundation; abugrace71@gmail.com)