The Competitive African Rice Initiative (CARI) programme says its second phase is aimed at enhancing rice production and farmers' income in West and East Africa.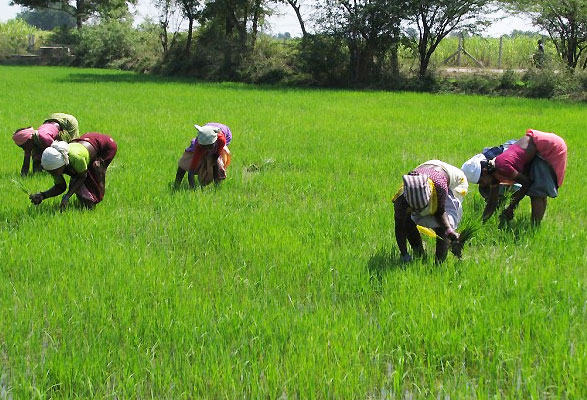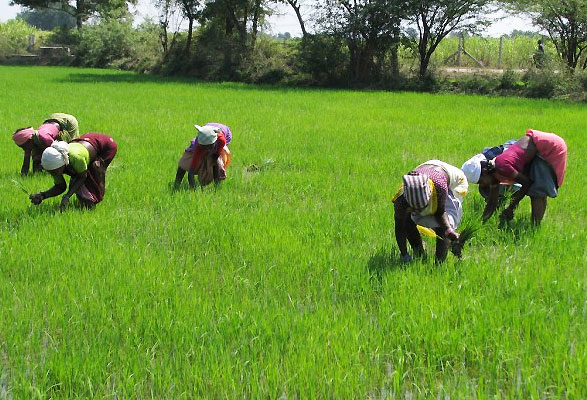 Dr Stefan Kachelriess-Matthess, Programme Director of CARI, said this in an interview with News Agency of Nigeria (NAN) in Abuja on Wednesday, April 4, 2018.
Kachelriess-Matthess said that CARI programme had been in operation in Nigeria, Ghana, Burkina Faso and Tanzania since 2013, adding that its first phase would wind up in June this year.
He said that the first phase of CARI had been ranked successful in all the five criteria of the Development Assistance Committee (DAC), which included relevance, effectiveness, impact, efficiency, and sustainability.
"On the basis of the very good results regarding the achievement of Objectives 1 and 2 and the potential for improvement towards Objectives 3 and 4, the evaluation mission recommended to plan another phase for CARI.''
He recalled that, in December 2017, CARI Phase 2 was launched by the German Federal Ministry for Economic Cooperation and Development (BMZ).
He said that the execution of the CARI Phase 2 programme would start on July 1, 2018.
"The Phase II of CARI will foster relationship between the actors and rice value chain in Nigeria, Ghana Boukina Faso and Tanzania.
"It will also promote productivity, income and rice value chain, while increasing food security at the regional level in West and East Africa.
"CARI Phase II will be executed, in partnership with the Alliance of Green Revolution in Africa (AGRA), in the four countries, with a focus on how to involve and help more farmers in Africa.
"We will try and look into some of the challenges which the first phase of CARI is facing in Africa in terms of increasing population and demand for rice,'' he said.
Kachelriess-Matthess said: "We need to meet with the demand of rice consumers so that they can have enough food.
"We need to organise the value chain in such a way that it can receive additional support through the actors already available in those countries and financial institutes because agriculture production in the field requires a lot of resources.
"It also needs processing requirements, marketing, storage and transport resources; all these financial resources need to come from within the system and partnerships with financial institutions.''
Alhaji Muhammed Auwal, National Secretary of Rice Farmers Association of Nigeria (RIFAN), said that CARI has been exposing rice farmers to basic skills in modern rice production.
"There is ongoing training at Farmers' Business School in Good Agronomic Practices (GAPs); the training is to teach farmers how to use fertilisers and have high yields.
"This has really helped to grow our yield per hectare. Prior to the inception of CARI, we do have  2.5 tonnes per hectare but our yield increased to 5.6 tonnes per hectare 2016 and it later increased to between 8.5 and 9 metric tonnes in 2017, which is a remarkable increment.''
Auwal commended CARI for equipping farmers with the technical know-how on rice production, building their capacity to sustain the increase in rice yield per hectare and providing them with access to finance, inputs and GAPs.
"We are ready to partner with CARI II so as to continue to enjoy the dividends of this tremendous rice revolution in Nigeria, while achieving increased productivity.
"We urge CARI to carry more farmers along in its second phase because most of the non-beneficiaries of the programme have seen the increasing yields of the beneficiaries and they wish to be included in the programme.''
Auwal said that with the support of the Federal Government's Anchor Borrowers Programme, rice importation into the country had drastically reduced by over 90 per cent.
He noted that many citizens were now eating locally produced rice which was more nutritious.
By Kudirat Musa