BankTrack on Monday, May 17, 2021 launched www.fossilbanks.org, a new campaign platform that brings together organisations and campaigns from all over the world pressuring commercial banks to stop financing the fossil fuel industry.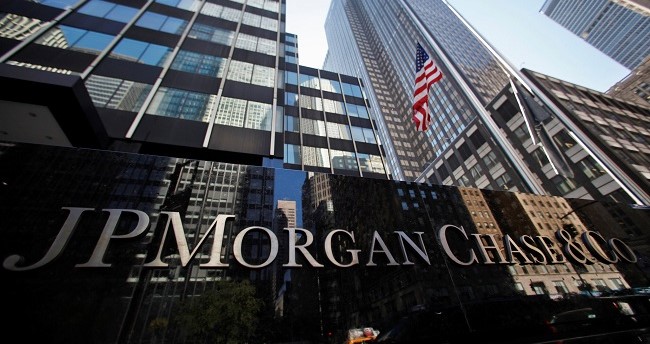 As the global climate movement is growing, ever more groups are directing their attention at banks, who through their continued financing of the fossil fuel industry help drive the world closer to climate chaos.
The recent 2021 Banking on Climate Chaos report found that the 60 largest banks in the world poured $3.8 trillion into the fossil fuel industry since the Paris Climate Agreement was adopted at the end of 2015.
The "Fossil Banks No Thanks" platform aims to present the global resistance to bank financing for fossil fuels. It features a Global Call on Banks to stop financing the fossil fuel industry, which on the launch of the website is already supported by 50 organisations from 19 countries.
Furthermore, the website on its launch already showcases 29 organisations and campaigns from 11 countries that are actively campaigning against fossil banks, a number that is expected to grow significantly over the next few months. The functionalities of the site allow individuals and organisations to find others working on the same issue, bank or in the same region.
The website also provides campaigners with tools and resources for effective finance campaigning, including extensive data on financing for fossil fuels by individual banks, detailed assessments of policies banks may have in place to restrict fossil fuel financing, a toolbox with relevant publications, links to webinars and social media materials, and a calendar of events.
For the current AGM season, the website also contains an overview of upcoming bank AGMs, resolutions and actions that are being organised around those events, and social media shareables.
Daisy Termorshuizen, climate campaigner at BankTrack, said: "With COP26 coming up this November, this is the moment for bank campaigners globally to unite and showcase their efforts – to show that we are many, and that our movement continues to grow. With the help of this new campaign platform, we will build pressure on banks to get their act together. Even though banks publish commitment after commitment about aligning themselves with the Paris Agreement, the reality is that since the adoption of the Paris Agreement banks have continued to finance the fossil fuel industry with billions."
Moira Birss, Climate and Finance Director, Amazon Watch, said: "Fossil banks may think they can keep profiting off disrespect for Indigenous rights and desecration of the natural world, but they need to think again. From the Kichwa in the Amazon to the Anishinaabe in Minnesota, Indigenous peoples and their allies in the climate movement are ramping up resistance to fossil fuel expansion, and we will hold accountable the financial enablers of this destruction."
Osprey Orielle Lake, Executive Director of the Women's Earth and Climate Action Network (WECAN): "We are honoured to join our partners in launching the Fossil Banks No Thanks platform, which showcases the expanding and necessary divestment movement taking place around the world. In the pursuit of justice, accountability and climate mitigation, WECAN International is calling for banks to stop financing fossil fuel extraction and infrastructure at the project and corporate level and to stop business as usual given the escalating climate crisis and egregious harms to human and Indigenous rights. Now is the time for banks to take immediate and bold action for our communities and our planet by moving investments to a just and sustainable future."