A Canadian academic, Brazilian youth campaigner and Cameroonian environmentalist have been named winners of the MIDORI Prize for Biodiversity 2020.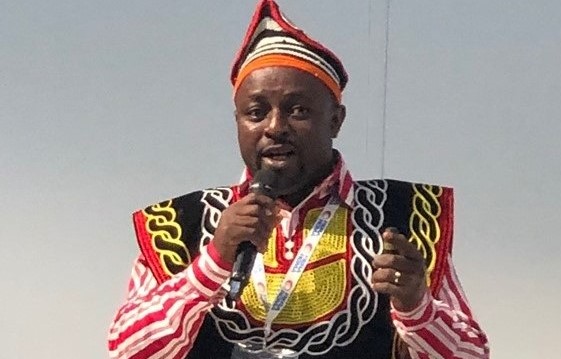 The AEON Environmental Foundation and the Secretariat of the Convention on Biological Diversity (CBD) in an announcement on Wednesday, August 26, 2020, listed the winners of the biennial international prize to include:
Dr. Paul Hebert, Professor, Department of Integrative Biology, University of Guelph, Canada,
Ms. Melina Sakiyama, Co-founder, Global Youth Biodiversity Network; and
Mr. Wirsiy Emmanuel Binyuy, Founder, Cameroon Gender and Environment Watch.
Organised by the AEON Environmental Foundation and the CBD Secretariat, the MIDORI Prize for Biodiversity honours individuals who have made outstanding contributions to the conservation and sustainable use of biodiversity. Each of the prize winners is awarded a monetary prize of $100,000 to support their work in addition to a commemorative gift and a plaque.
"Climate change, and the frequent occurrence of disasters due to climate change, is causing rapid changes in biodiversity and having an immense impact on the global environment," said Mr. Takuya Okada, Chairman of the AEON Environmental Foundation.
"Efforts to conserve the global environment will become even more important. In addition to honouring the achievements of the Prize winners in 2020, we will continue to actively promote environmental activities in order to pass on the beautiful and healthy planet Earth to the next generation," he added.
Ms. Elizabeth Maruma Mrema, United Nations Assistant Secretary-General and CBD Executive Secretary, said: "At a time when the world is facing an interlinked crisis of health, climate and biodiversity, it is crucial to work together to find solutions and ways to live in harmony with nature. Each of this year's winners are contributing to these objectives and inspiring positive change for people and planet.
"I would like to express my deepest appreciation for their commitment and achievements and my wholehearted congratulations."
Due to the COVID-19 pandemic, and in lieu of an in-person award ceremony and events, the winners and their work will be celebrated in a series of online activities in the coming months.
By establishing the International Barcode of Life Consortium, Dr Hebert created a research alliance that is said to be revolutionising the understanding of planetary biodiversity. According to the organisers, his work is reinforcing the appreciation for the value of nature, aiding its protection, facilitating biodiversity monitoring, and providing everyone with easy access to biodiversity knowledge.
Ms. Sakiyama led efforts to design capacity-building and youth empowerment programmes that supported hundreds of young leaders and youth-led biodiversity conservation initiatives, thus contributing to the implementation of the Aichi Biodiversity Targets and the objectives of the Convention. The Network comprises 551 youth groups, organisations and movements from 145 countries who participate and collaborate with each other on project implementation, policy-making and awareness-raising on biodiversity, and continues to expand across borders and issue areas.
Mr. Wirsiy's has been leading environmental educational campaign to raise the awareness of hundreds of thousands of forest people and has contributed largely in the regeneration of biodiversity hotspots. He has reportedly empowered bee farmers and organised them to honey cooperatives to increase honey quality and quantity for a better market.