President of the World Alliance for Mercury-Free Dentistry, Charlie Brown, was on Yaoundé, Cameroon  from October 26 to 27, working with Kuepouo Gilbert, leader of the CREPD, a non-governmental organisation.  The World Alliance and CREPD are partnering in a campaign to bring mercury-free dentistry to Cameroon.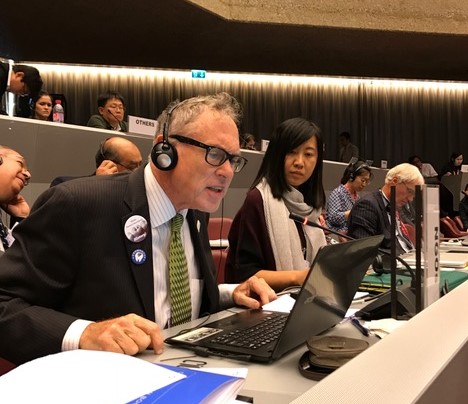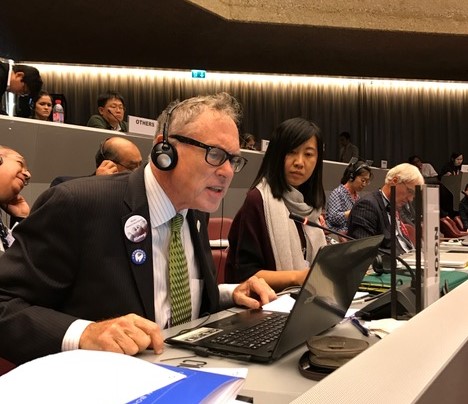 CREPD organised a mini-conference on the evening of October 27, where dentists and dental leaders; environmental NGOs from the political capital Yaoundé, the economic Douala, and the Far North region; and government officials gathered to discuss the "how" and the  "when" for the transition to mercury-free dentistry.
"Dentists and consumers are both ready for mercury-free dentistry for Cameroun, and we can be the first nation in Africa to take this pro-public health action," said Kuepouo. "We ask manufacturers to recognise that Africa wants an ample supply of the non-polluting alternatives that are plentifully available elsewhere."
Brown was critical of Western interests, who he said have one standard for themselves and a different one for Africa.
"The do-gooder dentists from the West who come to place mercury fillings should stay out of Cameroun, and the medical interests should stop 'donating' mercury-laden products such as amalgam to Africa. The manufacturers need to shift their focus to mercury-free dental materials, and stop selling what the West doesn't want in Africa."
"That anyone would think they are doing good works by dumping a toxic product into Africa is unconscionable," Brown added, who is in Nigeria to continue the campaign.