A new report by Greenpeace has found that Mondelēz International has destroyed over 25,000 hectares of orangutan habitat in Indonesia.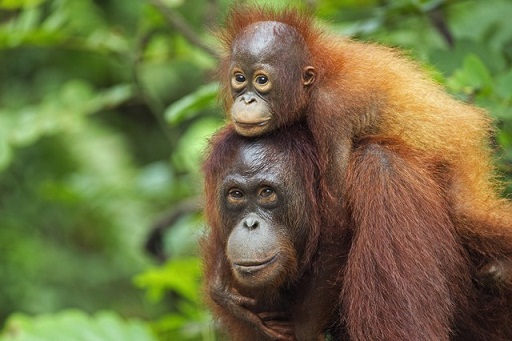 The company, responsible for Cadbury, Cadbury Roses and Oreo, is one of the biggest buyers of palm oil.
A Greenpeace-led investigation has found that, between 2015 and 2017, 22 of Mondelez palm oil suppliers cleared 70,000 hectares of rain forest.
This deforestation is having devastating effects on the orangutan population, every year it is estimated that 1,000 to 5,000 orangutans are killed in palm oil concessions.
Palm oil suppliers to Mondelēz have also been accused of child labour, exploitation of workers, illegal deforestation, forest fires and land grabbing.
Kiki Taufik, head of Greenpeace Southeast Asia's Indonesia forests campaign, said: "It's outrageous that despite promising to clean up its palm oil almost ten years ago, Mondelez is still trading with forest destroyers. Palm oil can be made without destroying forests, yet our investigation discovered that Mondelez suppliers are still trashing forests and wrecking orangutan habitat, pushing these beautiful and intelligent creatures to the brink of extinction. They're literally dying for a biscuit."
Mondelēz announced on Monday, November 12, 2018 that it is committing to 100 per cent sustainability and transparency across the palm oil industry.
Jonathan Horrell, Global Director of Sustainability at Mondelēz International, said: "Mondelēz International remains fully committed to driving change in the palm oil sector and today's actions against 12 upstream suppliers reflect that commitment."
This news follows Iceland's Christmas TV advert being banned by Clear Cast for being 'too political'. The advert explicitly showed how palm oil deforestation affected orangutan habitats, watch the advert here.
Courtesy: Climate Action