Every year, big portions of tropical savanna are burned out worldwide and the frequency and dimension of these fires increase each year. These type of nature disturbances cause countless impacts – some still unknown – but because of their influence on global warming, this became a subject of great interest and concern worldwide and here we explain why.
Ecoangola contacted some environmental and conservation experts to help clarify the causes and consequences of these bushfires in Angola. Here we explore the differences between the bushfires in tropical forests and the ones in tropical savannas and talked about their intensity and frequency changes through the last 15 years. In the end we suggested potential solutions to the worldwide bushfire issue.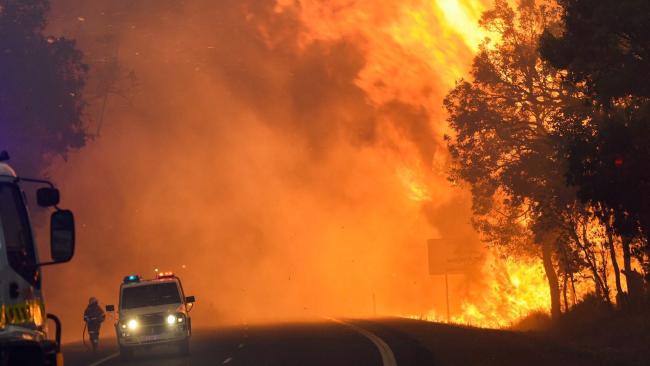 To understand this situation in Angola, first we need to understand how savannas work. Savannas are semi-arid ecosystems or habitats, with a medium average annual amount of rain, in the transition between tropical and desert areas. During the process of evolution, these ecosystems were dominated by vegetation composed of grasses, shrubs, and trees. These plant species are different from tropical forests in how they look, therefore they are usually perceived as "degraded" forests.
With that being said, we will now answer the following questions with scientific literature and experts support.
What are the causes of the savanna bushfires? Are they natural or set fires? By whom?
In Angola, there are several causes for bushfires, most of which are done by rural communities for their subsistence, such as charcoal production and hunting. Vladimir Russo, an Angolan environmentalist, adds that it is quite rare that natural fires happen in Angola due to Angolan climatic characteristics. Most of the bushfires are the result of arson by human beings, mostly populations living in rural areas. The main causes are in order of magnitude:
Grass regeneration (mainly at the end of the cold season),
Opening of agricultural fields where fire is used to 'clean up' the area,
As a hunting method.
There are some fires, but very few, that are started with the intention of creating areas of protection against fires, particularly in some conservation areas and close to villages.
Which regions in Angola are most affected?
Vladimir Russo says that, in general, the fires affect the north, centre and the east of the country, with many fires taking place in Cuanza-Sul, Moxico, Cuando Cubango, Malanje, Bengo, Uíge and Zaire. Huambo, Bié and Benguela are other provinces also affected by the fires.
To complete this information, we looked into Angola's Fire Report from the Global Forest Watch, which says that during the period that goes from July 1 to September 22 of 2019, the amount of registered fire alerts was 1,214,890. The Moxico, Cuando Cubango and Lunda Norte provinces are the ones with the largest number of fire alerts as the image below indicates.
What consequences do these fires bring to the environment and human health?
The fact that the intensity and frequency of these bushfires have increased in the last 15 years, consequently also resulted in an increase of environmental impacts and human health damage. The biodiversity loss, the carbon emissions and the hydrological cycles changes are the impacts that most concern scientists worldwide. These bushfires contribute drastically to global warming, as savannas also capture and store carbon dioxide from the atmosphere.
Deforestation is one of the first steps towards desertification, and we have been noticing that the droughts in Angola continue increasing and extending towards central and northern Angola, to the same provinces that also face a high level of deforestation and bushfires.
Vladimir Russo says that the consequences of fires in the environment and human health are countless. A specific example for human health, is related to the emergence of respiratory problems, including allergies that mainly affect children. For the environment, in addition to the obvious air pollution, there is the death of animals, particularly small and medium sized reptiles and mammals, the destruction of important flora and in severe cases the fragmentation of habitats.
In Angola's birdlife case, studies conducted by the ornithologist Michael Mills and his team show that the human population growth, in the countless communities that inhabit natural areas in Angola, will seriously continue to impact these natural areas. An example of this is Moco mount in the province of Huambo which has suffered high levels of deforestation in the last years as a result of activities such as "slash and burn" and logging, destroying the vegetation of Miombo forests and Afromontane forests that occur there.
Moco is extremely important for birdlife and biodiversity conservation in Angola, losing its vegetation it also ends up losing the area where the animals live, putting them at risk of extinction. One of the birds already studied, which was impacted by this situation, is Francolin de Swierstra (Pternistis swierstrai), which went from a "vulnerable" to "risk of extinction" in 2013.
Although not through fire destruction, Angolan tropical forests also suffer deforestation at a frightening rate and scale. Another example is the deforestation that has occurred in the Cumbira forest (Cuanza Sul).
Luís Ceriaco, herpetologist and curator at the Natural History and Science Museum, the University of Porto (Portugal), says that "when it comes to herpetofauna (amphibians and reptiles), the impact of fires on populations is recognised as one of the main threats to their conservation. In addition to the death of animals found in the affected areas by the flames, the consequent destruction of the habitat means that post-fire fauna communities are generally poorer, with fewer species and less responsiveness.
"This relation is documented in several scientific studies carried out in other countries in the region, such as South Africa, Namibia, Zambia and Botswana. For Angola, although there are no studies on the impact of fire on populations of amphibians and reptiles, the impact will certainly be similar. Considering the very rich (one of the largest of Africa!) diversity of species of amphibians and reptiles, many of which only exist in Angola, preventing and fighting fires has special relevance for the conservation of this faunal group."
The 2018 National Geographic documentary "Into the Okavango" highlighted that the increased intensity and impact of fires in the Cubango-Okavango basin could potentially dry up the Okavango Delta itself. Last year, the exploratory team of the Okavango Wilderness Project, funded by the National Geographic Society, reports that although these habitats are adapted to withstand fire, extensive burning is severely impacting these ecosystems. If the loss of Miombo's woodlands and riparian forests (vegetation close to water) continues to increase, it will result in the loss of rainwater storage in the soil, drying up lakes and rivers over time.
Last year, explorers found lower water levels and an increase of uncontrolled fires in the Cubango-Okavango basin. In an article published in July 2019, National Geographic emphasises that the impact demonstrates that this region is not resilient to climate change and is more sensitive than expected. Some climate change prediction models deduce that southern Africa will face a continuous rise in temperatures and that warmer days will drastically reduce the present water sources, intensifying droughts and endangering the entire human population that depends on the Delta.
What is the difference between forest fires (like those in the Amazon) and the fires in Angola?
Forest fires in the Amazon are mostly caused by humans, destroying vast areas of forest, many of which have already been changed by man in recent decades. Generally, these fires are used to "clean up" large areas that are later transformed into agricultural and livestock fields. In Angola's bushfire cases, many of these savanna forests are still virgin, which means, they have never been changed by man – annihilating all animal and plant life and difficulting scientific advances on Angola's fauna and flora. Because of this, African savannas are facing massive losses.
In an interview with EcoAngola, agricultural and environmental scientist, Fabrice DeClerck, says that "we don't discuss enough about these ecosystems that are in danger". Now, there are still at least 50% of tropical forests intact, but on the other hand only 20 to 25% of savannas remain intact worldwide and still they are underestimated. He says that these two ecosystems have completely different production outputs and also their biodiversity and that we should not only be concerned with protecting tropical forests, but we must also adopt conservation measures for these ecosystems that are at high risk.
What is the difference between fires from 15 years ago and now?
In the past, bushfires in Angola used to be practiced in a controlled way and with longer breaks between them to facilitate vegetation regeneration. These fires had low intensity and did little damage to mature trees, so their regeneration was faster, and the ecosystem was able to maintain itself. These practices were intended to help fertilise fields for agriculture, especially in rural communities. However, the increase of the population and the economic and social pressures (particularly poverty and hunger) that the country faces, influence the increase the frequency and intensity of these fires.
Vladimir Russo says that there are more and more fires because there is no control or punishment for those who initiate them. The number of fires and the burnt areas is currently much higher. Over the past two to three years, fires have been so severe that they have destroyed infrastructures, including vulnerable people's homes and farms.
What are the potential solutions to end uncontrolled bush fires?
Nature is one of the tools we can use to help us repair our destroyed ecosystems. We must start by protecting virgin forests and natural areas to prevent their destruction. Restoring already degraded ecosystems is also important, with the reforestation of native species being one of the solutions for the recovery of flora and, consequently the local fauna.
It is important to emphasise that virgin savannas need special attention in their management, as implementing reforestation projects in unaffected areas can alter the composition and functioning of these ecosystems – this is because it is easy to confuse savannas with other degraded areas, as explained above.
We need to rethink about the investments that are made in production resulting in the destruction of nature and begin to introduce practices that help protect and restore our means of survival. It is essential to work with communities and provide alternatives for the most vulnerable populations. The development of ecotourism involving the community, can help provide direct benefit in preserving these habitats. We also need to invest in scientific research that monitors the most important ecosystems, to implement effective management plans and prevent the degradation, ensuring their protection for the future.
Citizens around Angola continue to report burning crimes and deforestation in both savannas and tropical forests (as the photographs in this article demonstrate) as they continue to notice the constancy of these fires.
Government authorities in partnership with citizens, should look for urgent strategies for the regularisation and reduction of fires. However, we do not need and should not just wait for government intervention. As citizens, we can organise ourselves and start implementing small initiatives and voluntary projects to protect our natural wealth. National media can also play a key role in communicating and transmitting this type of information.
For Vladimir Russo, the most important solution begins by raising awareness among communities, including traditional authorities who in the past played an important role in educating communities and controlling (authorising) fires. On the other hand, there must be greater supervision and severe punishment for those responsible for the fires. It is also important to teach about fire management.
By Erica Tavares, Co-Founder Eco Angola; Translating credits by Luiana Guerra and Diana Coelho; Photography by Luís Querido