The West Africa Mammal Fellowship has said that continuous bush burning is depleting the population of bats in Nigeria.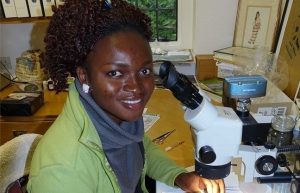 Programme Coordinator of the organisation, Dr Iroro Tanshi, stated this while addressing newsmen at a capacity building for regional post-graduate students, in Calabar, Cross River State, on Friday, March 11, 2022.
Tanshi, of the University of Benin, said that, presently in Nigeria, at least one bat species disappears every moment due to human activities.
Iroro, who is a member of Small Mammal Conservation Organisation (SMACON), said across the world, about 1,500 species of bats existed, while in Nigeria, there were about 100 known species.
The expert noted, however, that out of the 1,500 species of bats, 30 per cent were being threatened with extinction.
"We are looking at about 500 bat species being threatened with extinction and many of them are in Africa.
"In Nigeria, we have, at least, one endangered bat species, meaning, it is about to just disappear; this occurs also in parts of Cameroon, Equatorial Guinea and the Islands.
"These are areas that have been heavily deforested and facing different human impacts. So, we really need to work on preventing all these threats, such as bush burning which destroys bats' habitats in Nigeria," she said.
According to her, it is sad that all over the world, bats are persecuted because of the perception that they are witches, when they are just normal nocturnal wild animals.
Iroro says bats, like every other wild animal, had their physiology, adding: "They feel hot when it is hot; drink water; give birth to their young ones; breastfeed them like other mammals and even help the ecosystem.
"Bats provide lots of ecosystem services and scientific models to help improve our lives. There are lots of researches on flights that follow what bats are doing to make better planes.
"Here in Nigeria, the production of 'dawadawa' is largely dependent on the activities of bats. This is because the flowers that produce 'dawadawa' are only fertile for one night.
"About 80 per cent of these flowers are pollinated by bats. So, if bats don't visit the flower when it opens and is fertile, you won't have 'dawadawa' from that particular flower.
"Large amount of the 'dawadawa' used in our meals and the shear butter we use come from bat pollination, because as they eat them at night, they spread them around the forest.
"It is also important to note that there are only three species of bats known as vampire bats that suck the blood of their prey, and they can only be found in South America, and not in Africa.
"Even at that, scientists have been able to learn the mechanism of isolating chemicals during surgeries from watching how vampire bats feed on the blood of their prey without allowing the blood to clot with the use of their saliva," she said.
The conservationist, who has won several awards, including the Whitley Fund for Nature Award in 2021, stated that bats should rather be applauded for their contributions rather than disrespected.
By Christian Njoku