A farmer from Burkina Faso who popularised an ancient farming technique to reverse desertification is among the winners of Sweden's "alternative Nobel prize", announced on Monday, September 24, 2018.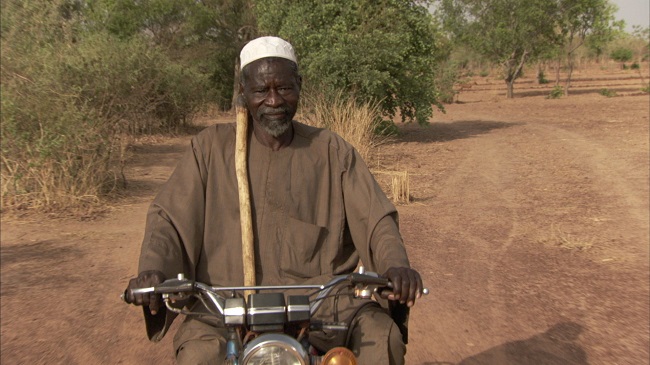 Yacouba Sawadogo shared this year's award with three Saudi human rights activists and an Australian agronomist. The SEK (Swedish Krona) 3 million ($341,800) prize honours people who find solutions to global problems.
Sawadogo is known for turning barren land into forest using "zai" – pits dug in hardened soil that concentrate water and nutrients, allowing crops to withstand drought.
The technique has been used to restore thousands of hectares of dry land and in doing so reduce hunger in Burkina Faso and Niger since he began to teach it in the 1980s, according to the Right Livelihood Award Foundation.
Sawadogo said he hoped he would be able to "use the award for the future".
"My wish is for people to take my knowledge and share it. This can benefit the youth of the country," he told the Thomson Reuters Foundation by phone from his village in Burkina Faso.
Sawadogo further commented: "I am very honoured to receive the Right Livelihood Award, which will allow me to persist in my efforts to protect the forest and the wildlife. I hope that the legitimacy provided by this prize will help inspire and encourage many others to regenerate their land for the benefit of nature, local communities and future generations."
The country dips into a semi-arid zone below the Sahara Desert known as the Sahel, where climate change and land overuse are making it increasingly difficult to farm, experts say.
"Yacouba Sawadogo vowed to stop the desert – and he made it," said Ole von Uexkull, executive director of the Right Livelihood Award Foundation.
"If local communities and international experts are ready to learn from his wisdom, it will be possible to regenerate large areas of degraded land, decrease forced migration and build peace in the Sahel."
Last year, erratic rains left nearly a million people in need of food aid across the country.
Sawadogo initially faced resistance for his unconventional technique, based on an ancient method that had fallen out of practice. Now "zai" have been adopted by aid agencies working to prevent hunger in the region.
Sawadogo told his story in a 2010 film called "The Man Who Stopped the Desert".
Besides Sawadogo, the two other cash awardee Laureates will be decorated.
The civil and human rights defenders Abdullah al-Hamid, Mohammad Fahad al-Qahtani and Waleed Abu al-Khair (Saudi Arabia) share an Award "for their visionary and courageous efforts, guided by universal human rights principles, to reform the totalitarian political system in Saudi Arabia". It is the first time that a Right Livelihood Award goes to Laureates from Saudi Arabia.
The Laureates are all currently in jail. In 2013, al-Hamid and al-Qahtani were sentenced to 11- and 10-years' imprisonment on charges including "inciting disorder by calling for demonstrations" and "forming an unlicensed organisation". Abu al-Khair was sentenced to 15 years' imprisonment in 2014 for charges including "disobeying the ruler" and "harming the reputation of the state by communicating with international organisations".
The agronomist Tony Rinaudo (Australia) is recognised by the Jury "for demonstrating on a large scale how drylands can be greened at minimal cost, improving the livelihoods of millions of people".
Rinaudo commented: "Receiving the Right Livelihood Award is a great honour and I am humbled. Even though this simple, low cost and rapid method of reforestation has had a very significant impact on the lives of millions of people, globally it is little known to national governments, donors, or communities who need it the most. It is my hope that the spotlight now, through this prize, being shone on farmer-managed natural regeneration methods will result in exponential uptake and increase the spread of it globally."
The 2018 Honorary Award however goes to anti-corruption champions Thelma Aldana (Guatemala) & Iván Velásquez (Colombia) "for their innovative work in exposing abuse of power and prosecuting corruption, thus rebuilding people's trust in public institutions."
Thelma Aldana commented: "The Right Livelihood Award is a recognition of the struggle of the Guatemalan people against corruption, and that it is possible to combat these criminal activities. The construction of a true democracy in Guatemala requires an independent and strengthened judicial system."
Iván Velásquez commented: "This prize comes at a particularly dramatic moment in the fight against impunity and corruption. It is very important because it will turn the eyes of the world to Guatemala, and hopefully also provide international solidarity with those who are committed to the transformation of the country."
The announcement was made at the International Press Centre at the Swedish Ministry for Foreign Affairs by Ole von Uexkull, Executive Director of the Right Livelihood Award Foundation, and Amelie von Zweigbergk, board and jury member of the Foundation, following the decision by an international Jury that considered 107 nominations from 50 countries.
Ole von Uexkull commented: "The Laureates' trailblazing work for accountability, democracy and the regeneration of degraded land gives tremendous hope and deserves the world's highest attention. At a time of alarming environmental decline and failing political leadership, they show the way forward into a very different future."
The three cash awards are worth SEK 1 million (EUR 96,000) each and will be used to support the Laureates' successful work. The prize money is not for personal use.
The Award Presentation will take place in Stockholm on November 23, followed by public events and high-level meetings in Geneva, Zurich and Berlin.