Environmental protection specialists have asked that more attention be given to the issue of gender in order to address the challenges hampering effective waste management across the country.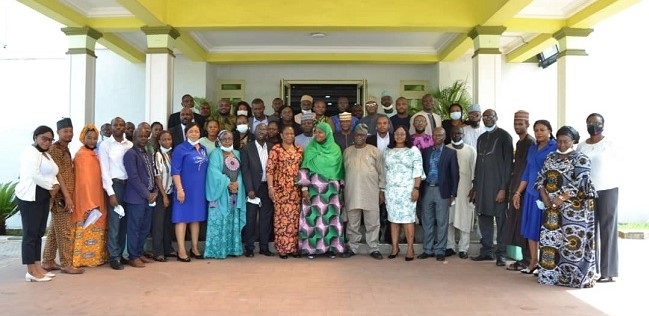 The experts, who made the call at the ongoing three-day workshop organised by the Department of Climate Change (DCC) of the Federal Ministry of Environment, to validate Nigeria's second Biennial Update Report (BUR2) and first National Green House Gases Inventory Report (NIR1), said it is important to critically focus on that dimension because waste is something that is generated and used by every human being.
Their argument at the meeting holding from Wednesday, April 28 to 30, 2021 in Keffi, Nasarawa State, was that mainstreaming gender into this sector is going to be heavily tasking since waste is something artificial that no single individual can control.
They also want oil and gas to be considered under the industrial processes because of the countless emissions that are generated in the industry.
The multi-sectoral stakeholders that comprise of both public and private sector actors are canvassing for more women to be encouraged and mainstreamed into participating in the oil and gas business.
"Who owns waste?" asked Professor Emmanuel Oladipo. "So, the gender aspect of waste is a very complex one."
However, the workshop, according to him, has brought out the challenges of trying to write gender analysis very clearly.
"It is a very good beginning as all that we are going to be writing in the review will now have a lot of cross-cutting issues that can properly be analysed," he said.
Head, Green House Gases Inventory/National Reporting, Mrs. Iniobong Abiola-Awe, while giving her remarks, told the participants that the aim of the workshop is to bring national experts together to engage on critical discussions.
These conversations, according to her, revolve around mainstreaming objectives of the National Gender Action Plan into the BUR2; as well as reviewing and final validation of the two documents (NIR1 and BUR2), ahead of the International Consultation and Analysis process and submission to the United Nations Framework Convention on Climate Change (UNFCCC).
Nigeria, as Non-Annex 1 Party to the UNFCCC, developed National Communications and Biennial Update Report. So, far three National Communications and one Biennial Update Report have been submitted to the UNFCCC.
She explained that following the successful completion and submission of the BUR1, Nigeria has completed her first stand-alone National Inventory Report (NIR1), and her second Biennial Update Report (BUR2), both requiring assessment and review by relevant stakeholders for final validation.
"The BUR2 is required to align with Nigeria's National Action Plan on Gender and Climate Change and effective strategies for integrating gender into the implementation of national climate change initiatives, the Paris Agreement and the National Reporting," Abiola-Awe said.
By Etta Michael Bisong