With the aim of highlighting the importance of biodiversity for many sustainable development issues, the 2022 slogan for the International Day for Biological Diversity, celebrated each year on May 22, is "Building a Shared Future for all Life."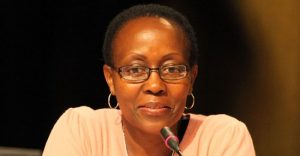 Action oriented and fitting within the context of the ongoing United Nations Decade on Restoration, which highlights that biodiversity is the answer to several sustainable development challenges, the slogan conveys the message that biodiversity – from ecosystem-based approaches to climate and/or nature-based solutions to climate, health issues, food and water security and sustainable livelihoods – is the foundation upon which we can build back better.
The slogan builds on the momentum generated in 2020 and 2021 in support of the post-2020 global biodiversity framework, due to be adopted at part two of the UN Biodiversity Conference (COP-15) in Kunming, China, later this year.
With the world continuing to grapple with the pandemic, Biodiversity Day 2022 will be celebrated mainly virtually. With this mind, the Secretariat of the Convention on Biological Diversity (CBD) is soliciting videos and written statements from all regions of the world around the theme of action for biodiversity.
The plan is to roll these out across the different time zones, thereby emphasising hope, solidarity and the importance of working together at all levels to build a future of life in harmony with nature.