President Muhammadu Buhari on Monday, May 14, 2018 launched the N9 billion Hadejia Valley Irrigation Scheme (HVIS) rehabilitation project in Auyo Local Government Area of Jigawa State.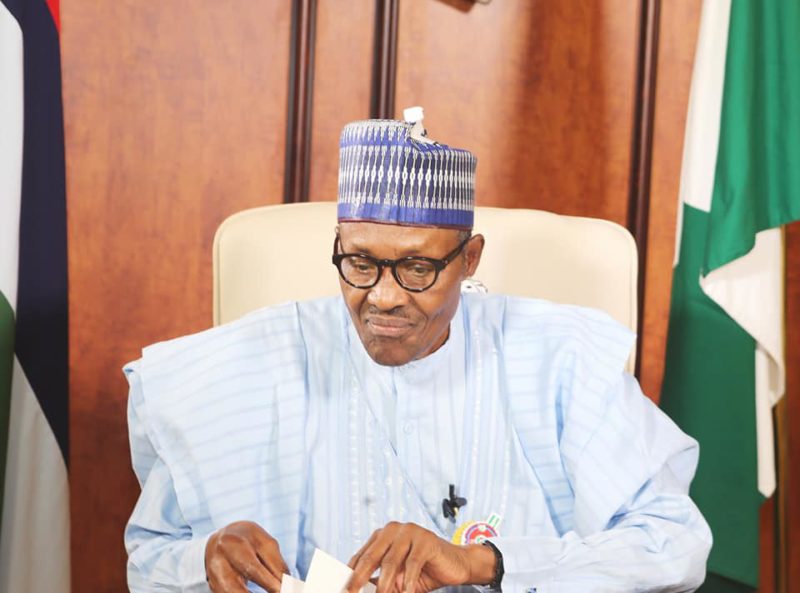 The News Agency of Nigeria (NAN) reports that the project will be executed under the Transforming Irrigation Management in Nigeria (TRIMING) programme, which is supported by the World Bank.
Even though the president did not speak at the event, NAN learnt that TRIMING is the special intervention programme of the Federal Government, aimed at promoting sustainable development of irrigated agriculture in the country.
The contract for the HVIS project was awarded to CGC-YSEJ Joint Ventures in 2018 to execute the rehabilitation of existing gravity irrigation area, involving about 5,346 hectares, and expansion of about 778 hectares as well as the rehabilitation of the barrage.
The cost of the project is N9,391,038,925 and it has a three-year completion period.
NAN reports that the key components of the project include the rehabilitation of Hadejia Barrage and Headworks, with 26.2km embankment and water storage capacity of 11.4 million cubic metres.
It also involves the rehabilitation of the 30km Feeder Canal and North Main Canal, the expansion of the 32.8km South Main Canal and the rehabilitation of the Main Drain and Drainage Buffer.
The project, which was initiated around 1981 and 1982, was later abandoned due to poor funding.
By Muhammad Nasir Bashir