The Presidency has assured that the President Muhammadu Buhari administration will not muzzle the media.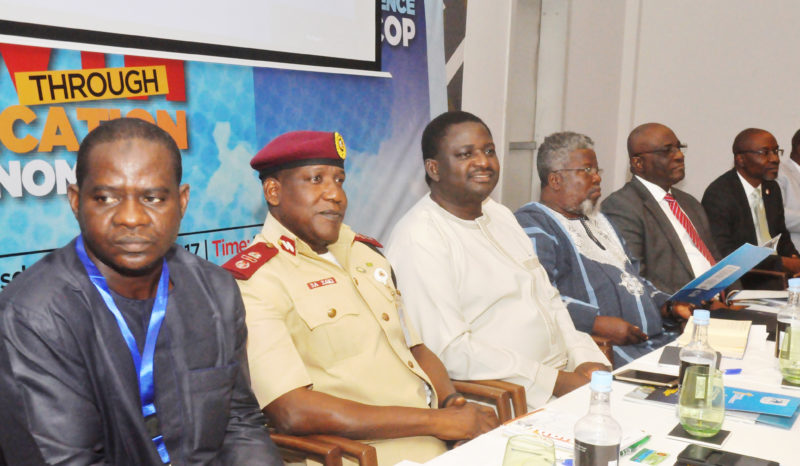 Presidential Media Adviser, Femi Adesina, gave the assurance on Thursday, August 10, 2017 while speaking at the First Annual Conference of the Guild of Corporate Online Publishers (GOCOP) held at Renaissance Hotel, Ikeja, Lagos.
Adesina said the Buhari administration is committed to freedom of press hence, would not gag the media.
He, however, enjoined the Nigerian media to be responsible and to only engage in constructive criticism of government activities.
"This government is not interested in muzzling the media in anyway. We are committed to freedom of speech.
"Media should be positively critical, media should be responsible.
"Count this government out of muzzling the media, Adesina stressed.
The Presidential Media Adviser told the 'August' gathering that he had been part of GOCOP from inception because members of the Guild are credible professionals that all stakeholders must identify with.
He said: "When you see responsible organisation like GOCOP, we all must support them.
"I identify with GOCOP because I know it has what it takes to do the right thing. I have been a part of GOCOP from the beginning."
In his welcome address, the outgoing President of GOCOP, Musikilu Mojeed of Premium Times, traced the history of the Guild, saying it has been committed to peer review.
He noted that the number of online news platforms has ballooned in the last few years, stressing the need to protect the cyber space by setting stringent conditions for online publishers to join GOCOP.
Mojeed expressed the readiness of the Guild to partner with relevant government agencies to sanitise the online media practice.
"We are ready to name and shame any member who engages in misconduct," he told the gathering.
However, he pointedly said the Guild would not welcome any attempt by the government to muzzle or gag the online platforms in any guise.