Ranching cannot end challenges of pastoral migration in Nigeria because it was not successful in the past, an anthropologist, Mr. Roger Blench, has said.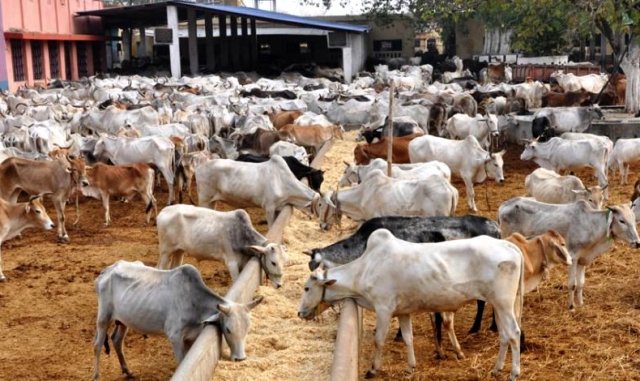 Blench, a Briton, made the assertion on Thursday, November 8, 2018 in Abuja at the public presentation of a Brochure entitled: "Towards a Peaceful Co-existence between Herders and Farmers in Nigeria.''
The News Agency of Nigeria (NAN) reports that the brochure is a publication of Misereor, Dialogue and Partnership Service (DPS) and Catholic Secretariat of Nigeria (CSN).
The anthropologist, represented by the Project Consultant and Advisor, Misereor and DSP, Mr Olaniyan Cosmas, said that suggestions that ranching was solution to lingering violence between herders and farmers in Nigeria was misconceived.
"Ranches were first established in Nigeria in the 1920s, mainly with the objective of fattening cattle for the market.
"Ranches continued to be established into the 1960s, often with external aid, and they have all fallen into disuse for lack of effective management," he explained.
According to him, ranches required undisputed land tenure, reliable infrastructure and utilities, and predictable input costs, none of which was present in Nigeria.
Blench, however, said that ranches would compete in a market where traditional suppliers of livestock products within Nigeria and from neighbouring countries had access to free pasture.
On agriculture, he said that land in Nigeria had historically not been fenced because it was abundant.
He said that farms moved frequently under slash and burn systems, and that disease kept pastoralist cattle out of most regions of the country, thereby reducing the problem of livestock incursions.
Blench, however, stated that unprecedented increase in human population in the 20th century has led to increasingly codified systems of land ownership and the movement of cattle into new ecological zones.
He said that such situation often led to conflict between farmers and pastoralists.
"The brochure considers technical options for enclosing land, including the comparison between industrial fencing and live fencing.
"Nigeria has changed and agricultural systems that were appropriate in pre-colonial times are no longer realistic," Blench said.
According to him, there was lack of consistency between federal and state governments' policies towards pastoralists as well as a lack of awareness of the effectiveness or otherwise of earlier policies.
"Uncontrolled and exaggerated media reporting and social media blogging promoted inter-group hatred and collapse of nomadic education system intended to provide schooling for pastoral people.
"Consolidation of many pastoralists into small areas in the Middle Belt, leading to entrenched positions, greater suspicion and ecological damage, were all issues needed to be addressed for peaceful coexistence between herders and farmers," he said.
In his address, CSN Secretary General, Rev. Fr Ralph Madu, said that to stop the bloodshed, Federal Government should improve security, end impunity by assailants and hasten livestock sector reform.
Madu said that the government should better protect herders and farmers, prosecute attackers and carry out its National Livestock Transformation Plan.
He also recommended that state governments should roll out open grazing bans in phases.
The cleric appealed to community leaders to curb inflammatory statements and encourage compromise, while international partners should advocate for accountability and support livestock sector reform.
By Abujah Rachael