The Brazilian Federal Government has announced the creation of over 58,000 hectares of new marine Protected Areas in the northern state of Pará, in the Amazon region.  Decrees published on Monday 13 October by the Presidency of Brazil with the Ministry of Environment established three new marine extractive reserves and expanded an existing marine extractive reserve. The measures will underpin biodiversity conservation in mangroves, coastal shrublands and forests, and other ecosystems.  Extractive reserves aim to ensure the sustainable use of natural resources, and protect the livelihoods and way of life of traditional communities.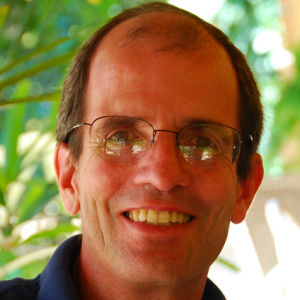 "The northern coast of Brazil has one of the most extensive and well-preserved mangrove systems in the Americas – an essential resource both for the conservation of biodiversity and for the livelihoods of local human communities," said Dr Roberto Cavalcanti, Secretary for Biodiversity in the Brazilian Ministry of the Environment, from Pyeongchang, South Korea, where the 12th Meeting of the Conference of the Parties (COP12) to the Convention on Biological Diversity is currently taking place.
"Mangroves enable ecosystem stability and integrity where land meets sea, as well as effective conservation of biodiversity by protecting threatened species, and providing breeding and feeding habitats, particularly for species of economic importance.  Worldwide, mangroves are valued for providing both food and income for local communities," Dr Cavalcanti said.
"These new measures are an important contribution to Brazil's fulfilment of Target 11 of the Aichi commitments, which requires 10 percent of marine and coastal areas to be conserved by means of protected areas, and which is one of the main agenda items at COP12," Dr Cavalcanti said.
Three new Protected Areas have been created: the Mocapajuba Marine Extractive Reserve, consisting of 21,000 hectares, located in the São Caetano de Odivelas region; the Mestre Lucindo Marine Extractive Reserve, consisting of 26,400 hectares, in Marapanin; and the Cuinarana Marine Extractive Reserve, consisting of 11,000 hectares, in the Magalhães Barata region.
Created in 2005, the Araí-Peroba Marine Extractive Reserve in Augusto Corrêa has been significantly expanded by the new decree announced on Monday 13 October.  The decree added 50,500 hectares to the total area of the existing reserve, which previously measured around 11,500 hectares.  Predominantly consisting of the coastal marine biome, the reserve is home to traditional peoples who make their living from handcrafts, artisanal fishery and crab-catching.
According to the new decrees, the Chico Mendes Institute for Biodiversity Conservation (ICMBio) will establish buffer zones for the Protected Areas which will take into account multiple present and future uses.