Nigerian-born British boxer, Anthony Oluwafemi Joshua, who is the current International Boxing Federation (IBF) heavyweight champion, reckons he can become Britain's first sporting billionaire.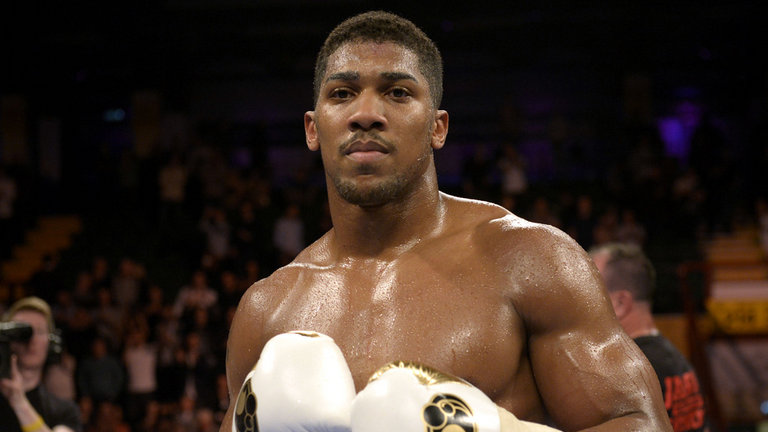 His first target is £284 million, made by David Beckham (footballer), considered to be Britain's richest sportsman of all time.
Joshua has done the sums and thinks it is possible to break the one-billion-pounds barrier by the time he hangs up his gloves.
But first, the Watford's world heavyweight champ will need to rustle up some hundreds of millions of pounds to displace the iconic Beckham.
If he could double that, Joshua could take over from American Floyd Mayweather as the biggest ring earner.
Joshua, 27 said:"When I first started, the aim was to become a multi-millionaire. Being a millionaire is good but you have to set your sight higher.
"If I'm making £10 million from my next fight, my next target has to be making 10 times than that. And if I get to 100-15 million pounds, why not go for the billion.
Joshua's next payday is his April 29th superfight with Wladimir Klitschko in front of 90,000 fans at the Wembley. And the former hero is predicting he will KO the former world champion, who will be 14 by fight night.
Despite it being only Joshua's 19th pro bout, the IBF Champ said: "I think I'll knock Klitschko out."
His last fight saw Joshua knockout Eric Molina in the third round.
He has held the IBF heavyweight title since 2016, having previously held the British and Commonwealth heavyweight titles from 2015 to 2016.
By Felix Simire