Across the globe, cities are synonymous with pollution and other urban activities that are major emitters of greenhouse gases.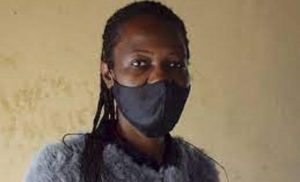 Hence, they are considered major contributors to climate change.
For this reason, development stakeholders have since expressed the need for a city-wide smart, secure, and resilient transformation that would leverage and integrate technologies to create real economic opportunities and save lives.
When the opportunity to make a significant contribution in the climate change fight in the cities presented itself to Wada Kealotswe in 2019.
She quickly researched and pitched a newspaper recycling project with the World Bank for Smart and Resilient Cities.
This idea, she said led her to participate in the 2019 Youth Conference in Washington DC.
"Well, though the project made the semi-finals, it didn't make it to the finals, but I was inspired to continue with it, and so I founded a brand called Eco Zera Pencils, which I self-funded,'' Kealotswe told Xinhua.
Since her manufacturing business started just two years ago, Eco Zera Pencils has managed to utilise approximately 8,000 newspapers.
"We collect our newspapers from offices and individuals.
"We have offices that call us on a monthly basis for the collection, and even individuals who see our work offer their newspapers,'' she said.
Newspapers, however, are not the only materials needed in the pencil manufacturing process.
Therefore, Kealotswe sources graphite and other raw materials from China.
Using machinery also shipped from China, Kealotswe and team-first cut newspapers to the size of the graphite, then use paper glue to secure the graphite to the slice of newspaper cutting.
After which a machine rolls the rest of the paper to make pencil rods secured by resin glue.
"We dry the rods in the sun for about 4 hours before using an electric oven which hardens the pencil rod to resemble wood.
"The rod is then cut at the two ends, giving it shape before being filed for a smooth feel. We then dress it with an eraser, sharpen it and package it in a branded box of 12,'' Kealotswe shared on the process.
About 80 per cent of the manufacturing process she said was done by hands, while only 20 per cent requires the use of machines.
Since they started selling, they have manufactured about 40,000 pencils and sold about 39,000 to date.
Her wish is to see her business grow to the point of export, not only in Africa but across the globe as she says the demand for pencils is still high around the world and in Botswana.
"Children learn to write using pencils, and it is an instrument that has been used by many professions,'' she expressed.
By using recycled paper to make pencils, Kealotswe said they were trying to raise consumer awareness of planet-friendly products.
"We will reach a point where many trees are not cut to make pencils. Cutting down trees disrupts the ecosystem, and by supporting green products individuals can help,'' said Kealotswe.
Kealotswe urged everyone to take care of the planet, bearing in mind that every little activity undertaken would one day make a difference in lowering rising temperatures.
His efforts to recycle newspapers in the capital city Gaborone, consequently saving thousands of trees from being chopped down, are commendable.
Eco Zera has since won the SEED (Awards for Entrepreneurship in Sustainable Development) Climate Adaption 2021 Award, for managing waste.