Botswana's National Agricultural Research and Development Institute (NARDI) and African Agriculture PTY LTD (AA) have signed a Memorandum of Understanding (MoU) to introduce new drought-tolerant rice varieties to increase yields.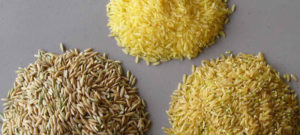 AA is an agricultural trading company based in the capital, Gaborone.
The collaboration is expected to promote rice cultivation in Botswana.
"Rice is the third most imported cereal and it contributes substantially to the country's escalating food import bill," said Tiny Diswai, deputy permanent secretary of the Ministry of Agricultural Development and Food Security.
AA Managing Director, Miles Nan, said the collaboration was motivated by a common vision of tackling Botswana's agricultural technology limitations.
He added that it would increase a cooperative framework for the country's agricultural development.