Botswana's government on Wednesday, September 5, 2018 said reports about the poaching of almost 90 elephants were "unsubstantiated."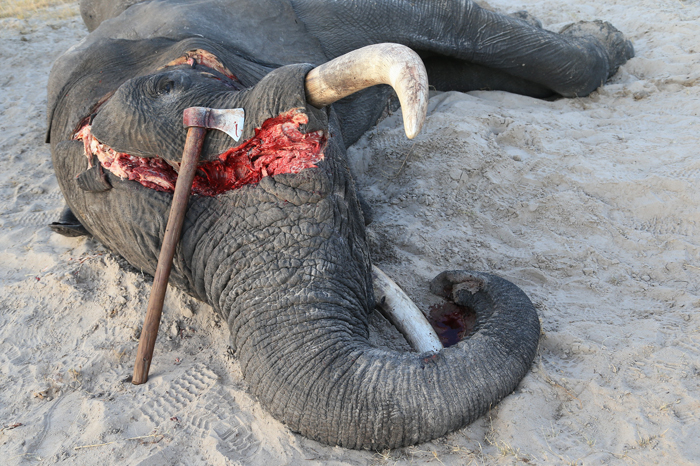 "The government of Botswana has noted with concern unsubstantiated and sensational media reports on elephant poaching statistics," it said in a statement.
The assertion comes a day after wildlife organisation Elephants Without Borders (EWB) said it discovered 87 elephant carcasses across the southern African nation while conducting a population survey.
"These statistics are false and misleading. At no point in August or recently were 87 or 90 elephants killed in one incident in any place in Botswana," the statement read.
EWB had not claimed that the poaching occurred in a single incident: The organisation said it counted the carcasses over a period of three months.
The government acknowledged, however, that EWB reported to them the sighting of 53 elephant carcasses between July 5 and Aug.1.
"The scale of elephant poaching is by far the largest I have seen or read about in Africa to date," according to Mike Chase of EWB.
The disarming of Botswana's anti-poaching teams had directly coincided with the spike in poaching, Chase said.
Chase added that poachers were targeting older male elephants as they have the heaviest tusks, ideal for sale on the illegal ivory market.
In response, the government said the withdrawal of weapons "did not in any way affect the effectiveness and operations of the anti-poaching units."
"The anti-poaching unit … continues to play a pivotal role in combating wildlife crime through other strategic interventions," the statement read.
Past surveys have estimated Botswana's elephant population to stand at around 130,000.