The Borno State Government says it has resuscitated the dormant poultry unit in the state and improved both livestock and fisheries production.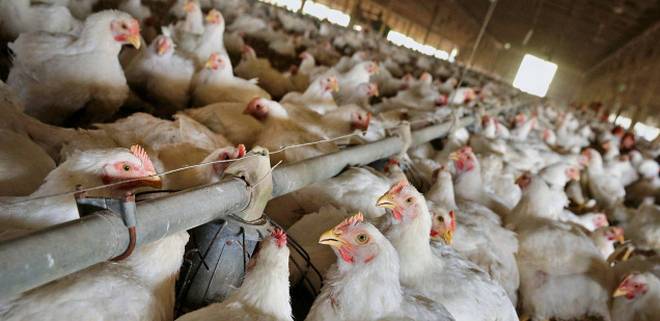 The state's Commissioner for Agriculture, Alhaji Muhammad Dili, made the disclosure on Saturday, March 10, 2018 at the Zero Hunger Nigeria Forum in Maiduguri, the state capital.
He noted that Gov. Kashim Shettima had initiated various farmer support programmes to transform agriculture, enhance food security and provide means of livelihood for displaced persons.
"He has promoted livestock, fisheries production and resuscitation of the dormant poultry production units.
"He has consistently provided farm inputs such as fertilisers, agrochemicals, seedlings, economic trees at no cost except fertilisers which farmers procure at 70 per cent subsidy.
"To reinvigorate the famous wheat production which Borno State is known for, he embarked on procurement of agricultural equipment such as tractors, combined harvesters, thrashers and mills.
"This is to ensure food sufficiency, remove drudgery in farming to attract young men and women, enhance economic status of farmers and work towards the Zero Hunger Goal."
He revealed that 40,000 birds and goats were also distributed to women farmers displaced by Boko Haram insurgency to encourage poultry and livestock production.
By Rabiu Sani