Some dealers in metal scavenging in Borno have said that the State Government ban on the business affected at least one million people benefitting directly and indirectly from the business.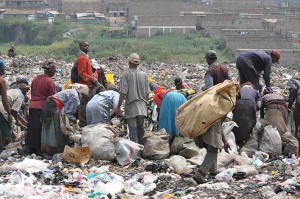 The government had early in July 2023 placed indifinate ban on the rapidly growing business in the state.
Gov. Babagana Zulum, who announced the ban, said the measure became necessary to forestall the continued killing of the scavengers, who visit quiet communities in search of metals.
Government also alleged that there were cases of some scavengers vandalising government property.
A former state Chairman of the scavengers, Mohammed Usman, said that no fewer than one million people benefitting from the business became jobless and stranded since the ban was announced.
Usman appealed to the government to review the ban to save many affected families from severe hardship.
"We really appreciate the governor for his concern over our safety and will be ready to abide by the rules and regulations his administration will put in place to guide our operations.
"Like other businesses, we have bad eggs among us and the action of some few should not be allowed to affect the rest.
"We have been taking disciplinary actions against our erring members and will continue to do so to sanitise the business," Usman said.
Other scrap dealers, including Musa Abubakar, Abdullahi Isa and Modu Ali, also pleaded for a review of the ban.
According to them, apart from creating a source of livelihood for many, the scrap business helps in recycling and sanitation.
"We provide opportunity for households to dispose their metal and plastic scraps.
"Our business also helps in cleaning the environment and creating job for many jobless youths," Abubakar said.
The ban has continued to generate mixed reactions from the public.
Its proponents say it is encouraging criminality among the youths, with many children abandoning school to scavenge for metals.
However, opponents say it has created a source of livelihood for many, particularly displaced persons struggling to eke out a living.
By Yakubu Uba