British Prime Minister, Boris Johnson, injected humour into a United Nations General Assembly speech, appealing for greater efforts to tackle climate change.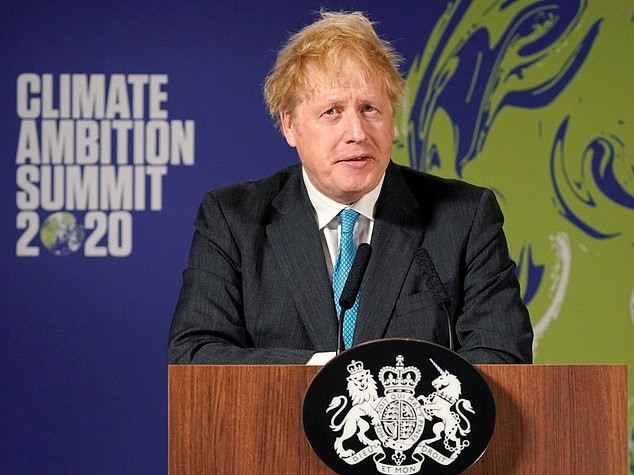 "We have an awesome power to change things, or to change things for the better, and an awesome power to save ourselves.
"And when Kermit the Frog sang 'It's not easy being green'. You remember that one? I want you to know that he was wrong.
"He was wrong. It is easy, it's not only easy, it's lucrative and it's right to be green.
"No matter that he was unnecessarily rude to Miss Piggy, I thought,'' Conservative Party leader Johnson said.
The British premier said more trees should be planted, and also pushed for more wind energy.
"We put in great forests of beautiful wind turbines on the drowned prairies of Doggerland between Britain and Holland in the North Sea,'' he said.
He referred to the stretch of land that connected Britain to continental Europe before it was flooded by rising sea levels thousands of years ago.
"In fact we produced so much offshore wind that I'm thinking of changing my name in honour of the god of the north wind to "Boreas'' Johnson,'' Johnson said.
Johnson also used his speech to thank China's President, Xi Jinping for his announcement that China would no longer export coal-fired power plants.
He praised the U.S. President, Joe Biden, for his promise of billions of additional dollars in climate aid.
Looking ahead to the COP26 climate conference in Glasgow in November, Johnson said he hoped it would be like a 16th birthday party for the world , where the world decided to grow up.
He said the conference ought to "blow out the candles of a world on fire.''