Brazil is pulling out of the controversial UN migration pact, local media reported on Wednesday, January 9, 2019 as President Jair Bolsonaro insisted that migration policies must be defined on the national level.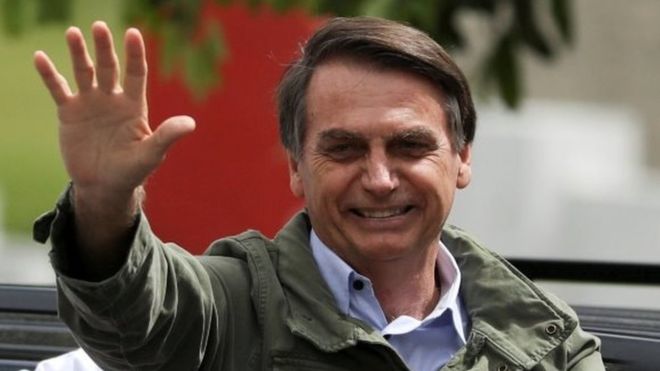 "No to the migration pact," Bolsonaro said on Twitter.
"The defence of national sovereignty was one of the flags of our (electoral) campaign and will be a priority for our government," added the far-right former army captain, who took office on Jan. 1.
"Brazilians and the immigrants, who live here will be safer with rules we define on our own, without outside pressure," he tweeted.
"We will never refuse help to those in need, but immigration cannot be indiscriminate; If we control, who we let into our homes, why would we do otherwise with our Brazil?" Bolsonaro asked.
News agency Agencia Brasil reported that Bolsonaro had confirmed Brazil would be pulling out of the pact.
The UN migration pact lays out 23 objectives to ensure "safe, orderly and regular" migration, including protecting migrants from exploitation and human rights abuses.
It was ratified by more than 150 countries in December. They included Brazil, which ratified the pact under Bolsonaro's centre-right predecessor Michel Temer.
Countries not joining the pact include the U.S., which Bolsonaro is seeking closer ties with.
Brazil is one of the countries receiving migrants fleeing the economic and political crisis in Venezuela. More than 50,000 Venezuelans are estimated to have arrived in the Northern Brazilian state of Roraima, where many of them live in destitute conditions.