The Chairman and board members of the National Biosafety Management Agency (NBMA) have assured staff of the preparedness of the board to work with the agency to ensure that it attains its mandate.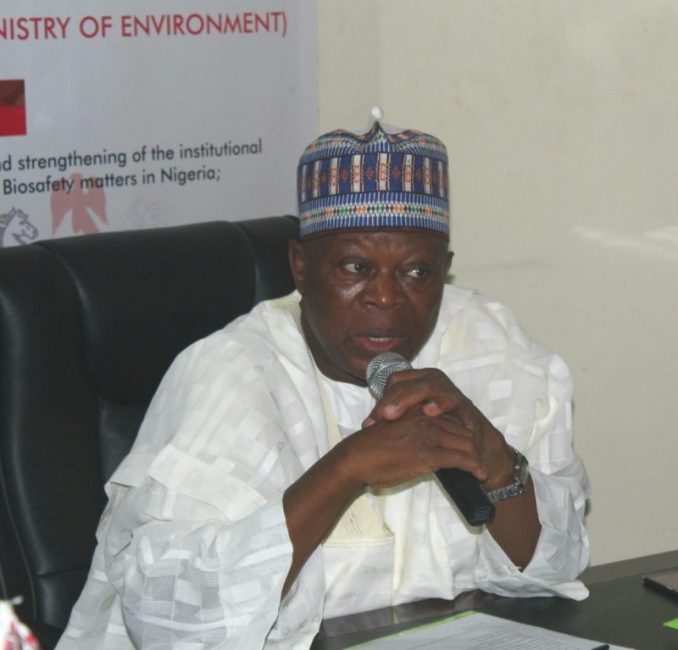 Dasuki Nakande, Chairman of the board, said at the inaugural meeting which held on Tuesday, April 17, 2018 in Abuja, that the board recognised the fact that the agency was established to regulate a very controversial and volatile sector of the economy.
"As soon as my name was announced as the Chairman of the board, I started getting petitions from members of the public. This is to show that the agency is working. If you are not working nobody bothers about you. The fact that people are petitioning the agency alone shows that you are making progress," he said.
He said that the board was constituted to ensure that the agency functions effectively without hindrance and distraction, acknowledging that since he was sworn in as chairman of the board he has undertaken some measures to address the immediate challenges facing the agency especially the issue of accommodation.
He charged the management and staffs of the agency to be above board in their dealings and ensure that the health and safety of Nigerians remained paramount in the discharge their duties.
Prof. Ben Ubi, a member of the board, also commended the agency for its doggedness in the regulation of genetically modified organisms (GMOs) in the country. "Having gone through the GMO Detection and Analysis Laboratory and seen the kind of work that is being carried out, I feel proud to be associated with the agency," he said.
The board assured that it would work with relevant organs of government to provide the political support needed by the NBMA to actualise its mandate.