The Bonn, Germany-based UN Climate Change (UNFCCC) has welcomed the announcement of a $4.5 million financial contribution made by Bloomberg Philanthropies to support its work.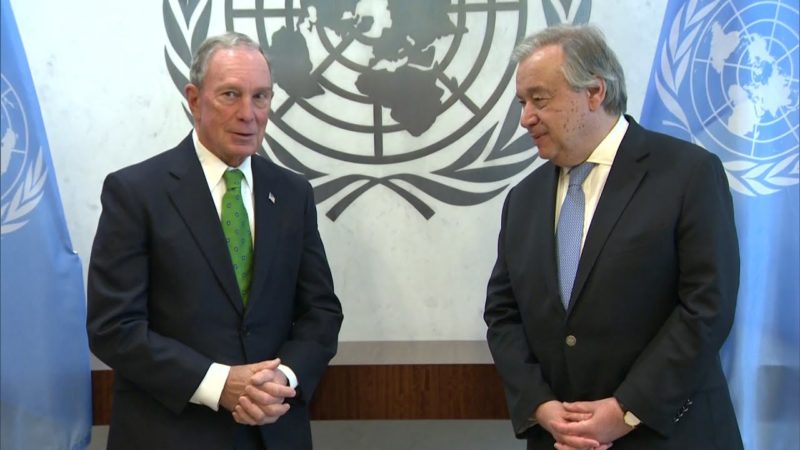 Given the level of outstanding contributions from Parties and a decline in voluntary contributions from donors, the UN body says the funding comes at a critical time and strengthens its capacity to support developing countries, carry out strategic outreach to promote climate action among stakeholders including cities, regions, business and civil society and address institutional needs in areas such as information technology and communications.
UN Climate Change secretariat expresses its gratitude for the support it receives from both Parties and non-Party stakeholders which, it adds, "helps to realise the full potential of the UN Framework Convention on Climate Change, Kyoto Protocol and the Paris Agreement. Bloomberg Philanthropies' generous contribution of $4.5 million complements the support provided by national governments and other stakeholders."
"The U.S. pledged to work with the rest of the world to fight climate change under the Paris Agreement, and that includes providing our fair share of the funding to help countries reach their goals. Our foundation is providing this funding to UN Climate Change as part of our work to ensure that the American people can honour the commitment made under the Paris Agreement," said the UN Secretary General's Special Envoy for Climate Action, Michael Bloomberg.
According to the UN Climate Change, "financial support of this kind is critical to mobilising climate action leading up to 2020 and fostering synergies across sectors and geographies in the context of sustainable development."
Executive Secretary, Patricia Espinosa, added: "When countries adopted the historic Paris Agreement to limit global temperature rise, they also recognised that achieving that goal would take broad-based global climate action in all sectors, public and private. I welcome this generous contribution from Bloomberg Philanthropies as an important, practical recognition of our need to work together, and to step up our response to climate change."