Global health organisation, Vital Strategies, on Monday, August 13, 2018 congratulated Bloomberg Philanthropies on the launch of its new $20 million global tobacco industry watchdog, STOP (Stopping Tobacco Organisations and Products).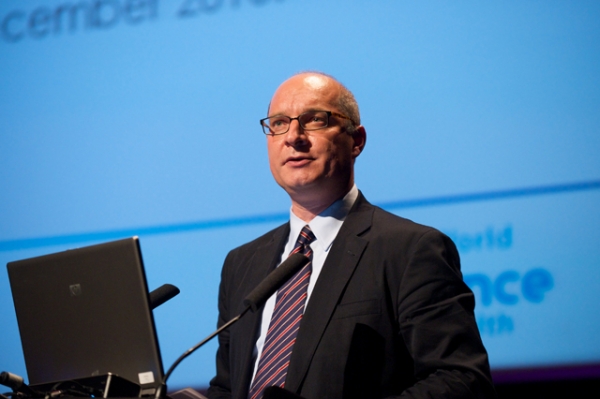 STOP will be powered by a consortium of three leading anti-tobacco groups, with Vital Strategies joining with its sister organisation, the International Union Against Tuberculosis and Lung Disease (The Union) as a sub-grantee. STOP will use innovative research methods to expose industry attempts to derail tobacco control policies. It will also counter the industry's efforts to, according to Vital Strategies, hook a new generation of smokers, with a special focus on 16 emerging markets where the consortium has strong relationships with governments and civil society.
"Bloomberg Philanthropies' investment is a game-changer," said José Luis Castro, CEO and President of Vital Strategies and Executive Director of The International Union Against Tuberculosis and Lung Disease.
He added: "The tobacco industry spends billions of dollars every year to drive its – often hidden – agenda to mislead consumers, journalists and policymakers. This investment will allow health advocates to bring innovation and proven strategies to expose industry wrongdoings on a global scale. Vital Strategies and The Union are honoured to be a part of an effort that will bring rapid progress against the world's leading preventable killer – tobacco use – and expose the unethical business practices that drive seven million tobacco-related deaths every year."
In addition to The Union and Vital Strategies' participation as one of the partners, the other organisations who won the global competition to form this watchdog group are the Tobacco Control Research Group (TCRG) at the University of Bath and the Centre for Good Governance in Tobacco Control (GGTC). Each organisation has deep global and in-country experience in research, analysis, monitoring and advocacy, as well as media strategies that increase support for tobacco control policies.
STOP partners will draw from cutting-edge research, technology and media experience to cut off the tobacco industry's influence around the world. Over the three-year term of STOP's engagement, the group will encourage whistleblowers to report on misdeeds, publish exposé reports, employ "big data," crowdsourcing methods, and mobile apps, to amplify and maximise STOP's impact. Existing tools such as the University of Bath's Tobacco tactics website, and the Tobacco Atlas published by Vital Strategies and the American Cancer Society will jump-start the efforts, it was gathered.
STOP will support World Health Organisation's work to reduce tobacco use, including the implementation of the Framework Convention on Tobacco Control (WHO FCTC). It will specifically challenge the industry's efforts to influence government policy in contravention of Article 5.3 of the WHO FCTC.