Bird flu has continued to spread in South Africa as more cases of the outbreak were recorded in six of the nine provinces, authorities said on Sunday, September 10, 2017.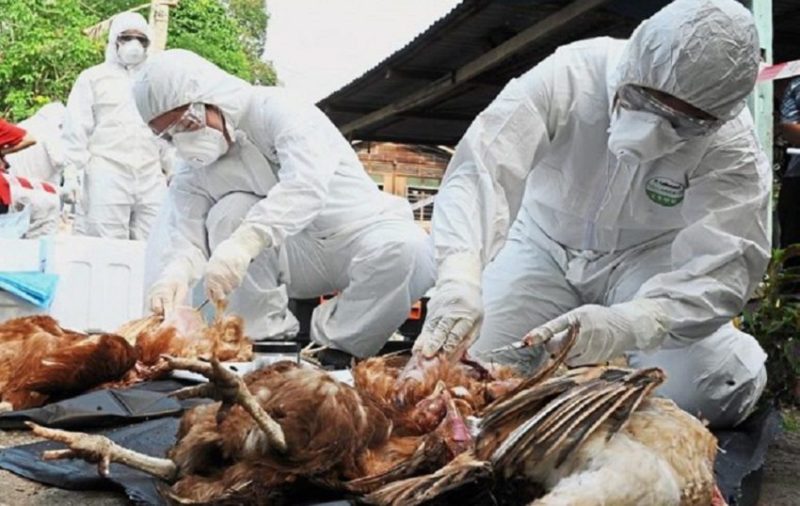 To date, more than 600,000 birds have been culled, according to the Department of Agriculture, Forestry and Fisheries (DAFF).
The recent outbreaks of the highly pathogenic avian influenza (HPAI) H5N8 virus have sent shock waves through the poultry industry in South Africa after it was first detected in June.
South Africa had never reported an outbreak of bird flu before.
The DAFF said the government and industry were collaborating to find scientifically sound and practical ways to bring this outbreak to a halt and minimise the effect on the poultry of South Africa.
So far, 24 outbreaks were detected – 10 outbreaks in commercial chickens, three outbreaks in ostrich, three outbreaks in backyard chickens and eight outbreaks in wild birds and birds kept as a hobby.
The outbreak poses major threats to the poultry industry with 111,000 direct and indirect agricultural jobs at risk.
Hundreds of jobs are reported to have been lost due to the outbreak.
This prompted the opposition Democratic Alliance (DA) to request Parliament's Portfolio Committee on Agriculture, Forestry and Fisheries to summon Senzeni Zokwana, Minister of Agriculture, Forestry and Fisheries, to brief Parliament on his department's contingency plans to contain the spread and stop further job losses.
The minister must brief Parliament about what his department is doing to ensure that jobs can be saved and containment measures are in place in the industry, DA Shadow Minister of Agriculture, Forestry and Fisheries, Annette Steyn said.
"Zokwana must assure South Africans, especially businesses that employ thousands of people which have been negatively impacted by this mess that his department is on top of this impending crisis," Steyn said.
Zokwana has been criticised for failing to take contingency measures to contain the pandemic.
"The DA will not rest until the minister addresses the public and reassures South Africans that his department has a proper plan to prevent shedding of jobs in the poultry sector," said Steyn.
The DAFF said earlier negotiations are ongoing to find a way to provide an incentive to farmers, who have experienced massive losses due to the destruction of healthy birds and eggs in an effort to eradicate the disease.
But so far no funding has been made available for this, according to the DA.
The HPAI is a rapidly spreading viral disease that can infect many types of birds and it is highly contagious.
It exists naturally in many birds and can be transmitted by coming into contact with infected animals or through ingestion of infected food or water.
No effective treatment for the disease has been found.
Since January 2017, H5N8 has been reported in 47 countries in Africa, Asia, Europe and the Middle East.
But the strain found in the current outbreak does not cause disease in humans.