Multilateral Environmental Agreements (MEAs) are international legal instruments whose goals include environmental protection, which entails measures to remedy, mitigate or otherwise deal with global and/or regional environmental concerns. These agreements are entered into by a considerable number of states or international organisations as Parties, and embodied in a single instrument or more related instruments.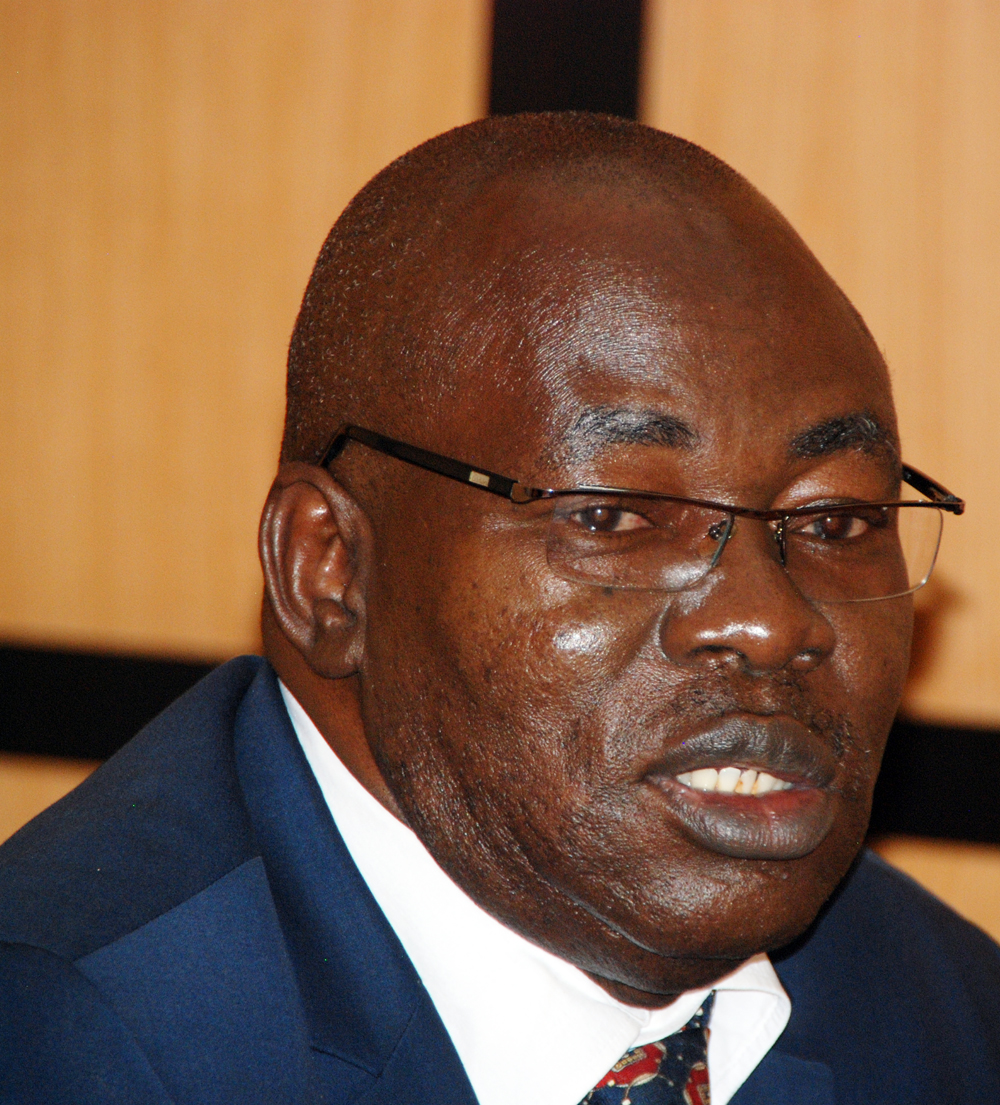 On the other hand, the Cartagena Protocol on Biosafety is an international agreement that aims to ensure the safe handling, transport and use of Living Modified Organisms (LMOs) resulting from modern biotechnology that may have adverse effects on biological diversity, taking also into account risks to human health. It was adopted by the Conference of Parties to the CBD on 29th January 2000 and entered into force on 11th September 2003.
All participatory nations in these MEAs are expected to, having signed and ratified, domesticate them to suit various national goals with respect to the environment. In line with this, added to the growing need for the application of modern biotechnology by Nigerian farmers and pharmaceutical companies, 15 years after Nigeria signed and ratified the Cartagena Protocol on Biosafety, the Protocol was domesticated in the National Biosafety Law on April 18, 2015. The law was also to address Nigeria's needs aside from the domestication.
The law, in turn, established the National Biosafety Management Agency (NABMA), an agency that is charged with the responsibility of providing regulatory framework, institutional and administrative mechanism for safety measures in the application of modern biotechnology in Nigeria. The country also signed the Nagoya Kuala Lumpur Supplementary Protocol on Liability and Redress to Cartagena Protocol in 2012.
According to observers, Nigeria's action portrayed its readiness to take charge of its environment by providing adequate protection to conservation and sustainable use of biodiversity in the application of modern biotechnology as well as the use of genetically modified organisms (GMOs). To effectively achieve this, an inter-ministerial collaboration brought the Federal Ministries of Environment; Justice; Health; Agriculture and Rural Development; Science and Technology; Foreign Affairs; Industry, Trade and Investment; and Education. Agencies that also took part in the process included the Nigeria Customs Service (NCS), Nigeria Veterinary Research Institute, National Biotechnology Development Agency (NABDA), Consumer Protection Council (CPC) and the National Agency for Food and Drug Administration and Control (NAFDAC).
Issues of the environmental are transnational and their impacts are global. These make countries to partner in order to check environmental challenges by collaborating to tackle them. In Africa, the African Union (AU) in collaboration with the New Partnership for Africa's Development (NEPAD) established the African Biosafety Network of Expertise (ABNE) in order to help those countries that are signatories to the Cartagena Protocol in developing the right biosafety regulations.
Nigeria is the 111th of the 170 countries that have signed the Cartagena Protocol on Biosafety, one of the multilateral environment agreements. While Nigeria signed the Cartagena Protocol on May 24, 2000, the instrument of ratification (rtf)/acceptance (acs) was deposited on July 15, 2003 and the Protocol entered into force in Nigeria on October 13, 2003.
It is one of the 46 African countries including Algeria, Benin Republic, Botswana, Burkina Faso, Burundi, Cameroon, Central African Republic, Chad, Congo, Cote d'Ivoire, Democratic Republic of the Congo, Djibouti, Egypt, Ethiopia, Gabon, Gambia, Ghana, Guinea, Guinea-Bissau, Kenya, Lebanon, Lesotho, Liberia, Libya, Madagascar, Malawi, Mali, Mauritania, Morocco, Mozambique, Namibia, Niger, Nigeria, Rwanda, Senegal, Somalia, South Africa, Sudan, Suriname, Swaziland, Tanzania, Togo, Uganda, Zambia and Zimbabwe that are signatories to the Protocol.
While the law is aimed at ensuring the safety in the use of modern biotechnology as well as providing holistic regulation of GMOs, it is also meant to safeguard human health, biodiversity and the environment from any potential adverse effect of GMOs, including food safety. This is as provided for in the Protocol.
During the public hearing on the Biosafety Bill before its passage into law, former Senate President, David Mark, said, "The issue of Biotechnology is an international one and Nigeria is a signatory to the Cartagena Protocol on Biosafety. But we must domesticate the issues involved so as to benefit from modern technology. The bill will provide guidance in the areas of agriculture, stable environment and wealth creation."
Former Minister for Agriculture and now President of the African Development Bank, Akinwumi Adesina, said, "Nigeria has put in place a Biosafety law to regulate the practices of modern biotechnology. Consumer and environmental safety are Nigeria's priority. Responsible use of technologies, while managing and preserving biodiversity and the environment and consumer safety is the role of government."
Already, the Biosafety Law is in force and the Federal Government gave a six-month moratorium to companies involved in the importation and use of GMOs to comply with the law or be prosecuted.
"It is a good thing for any country to honour all MEAs and domesticate them as well. Nigeria is on course and any organisation or government agency that does not respect the Biosafety Law will be prosecuted. The offence attracts a five years' imprisonment or a fine of N2.5 million or both," the Director General of NABMA, Rufus Ebegba, said.
Director General of NABDA, Prof. Lucy Ogbadu, posits: "Nigeria's Biosafety Law will provide derived benefit from modern biotechnology under a legal framework for economic growth, improved agriculture, job and wealth creation, industry growth and sustainable environment." She observed that Nigerian scientists would now operate at their highest potentials like their counterparts in other parts of the world, "with the presence of a biosafety law."
Last year in October, the Environmental Compliance Institute (ECI) in collaboration with the Media for Environment, Science, Health and Agriculture (MESHA) and UNEP organised a capacity building workshop for African Journalists on Multilateral Environmental Agreements (MEAs) in Nairobi, Kenya. Participants were drawn from countries that are signatories to one multilateral environmental agreement or another.
The workshop dwelled extensively on "The Environmental Challenges in Africa and The Existing Response Platforms." Edward Wabwolo, an environmental lawyer, made presentations on "Multilateral Environmental Agreements" as well as "Negotiation Processes and Implementation Mechanisms."
An "Overview of the Handbook on Multilateral Environmental Agreements for African Journalists" developed by ECI, left participants at the workshop better informed than they were before the workshop. David Ongare of Kenya's NEMA presented the Principles of Environmental Communication while Joe Ageyo shed light on the Approaches and Strategies for Effective Environmental Journalism.
Daniel Aghan's "Beyond the Workshop Sustaining the Environment Agenda through Journalism" challenged participants to, while back in their home countries, understudy individual country's implementation of multilateral environmental agreements.
Indeed, respect for and implementation of multilateral environmental agreements by member countries, especially at this time when climate change is a major challenge, is vital.
By Abdallah el-Kurebe (@Damyiloh19)