Dr. Rufus Ebegba, Director General/CEO, National Biosafety Management Agency (NBMA), has urged Nigerians to always research information from credible sources in order to be adequately informed and prevent misinformation.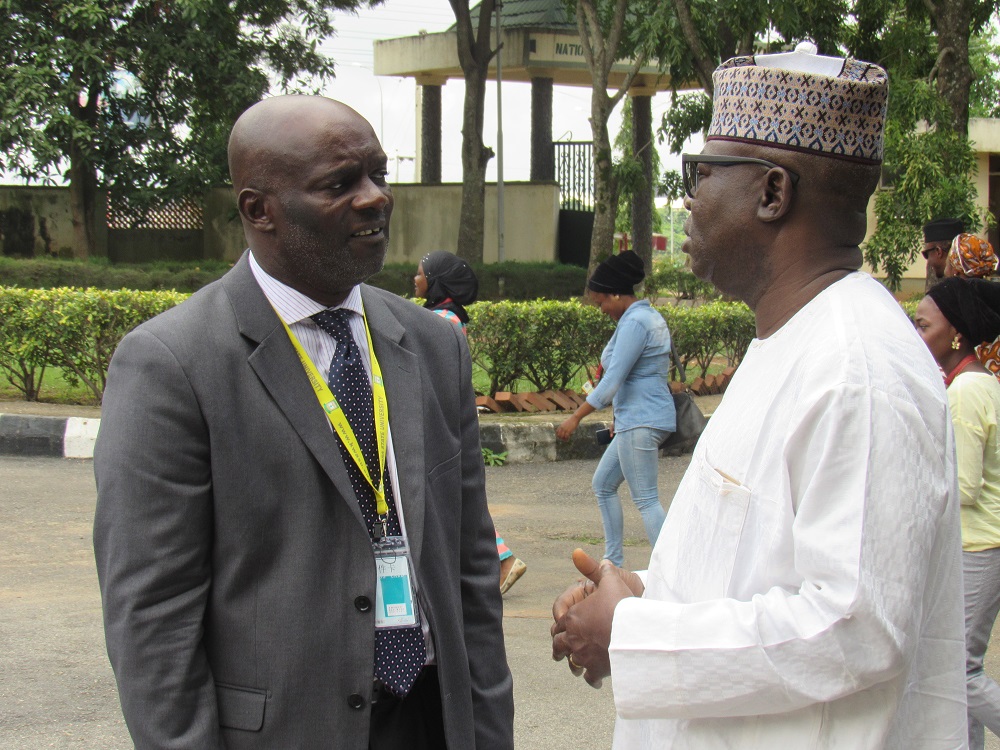 Dr. Ebegba made the submission while enlightening some staff and students of the Environmental Health Sciences Department of Kwara State University, who paid an educational visit to the Agency. Discussions bordered on the mandate of the Agency, the meticulous processes involved in the Agency's establishment and progress so far.
"The young ones here need to be informed accurately on the intricacies of biosafety regulation in the country and the role this Agency plays," he declared.
Dr. Henry Sawyerr, Dean, Environmental Health Sciences Department, in a remark, thanked the Agency for the opportunity given to the Department to understand the functions of the Agency in terms of protection of the environment.
"We thank you for your time and for these regulatory instruments given to enlighten us on the biosafety regulatory process in the country," Dr Sawyerr stated.
He said this at the close of the visit after the DG/CEO NBMA presented the Department with several regulatory instruments utilised by the Agency in its daily duties.
The Department, which visited the Agency to learn its contribution to the development of environmental policies on health and safety in Nigeria, also paid a visit to the state-of-the-art GMO Detection and Analysis Laboratory and members of the delegation were given a tour of the facilities.