The National Biosafety Management Agency (NBMA) on Friday, December 8, 2017 signed a memorandum of understanding (MoU) with the Standards Organisation of Nigeria (SON) on collaboration of ensuring safe practice of modern biotechnology.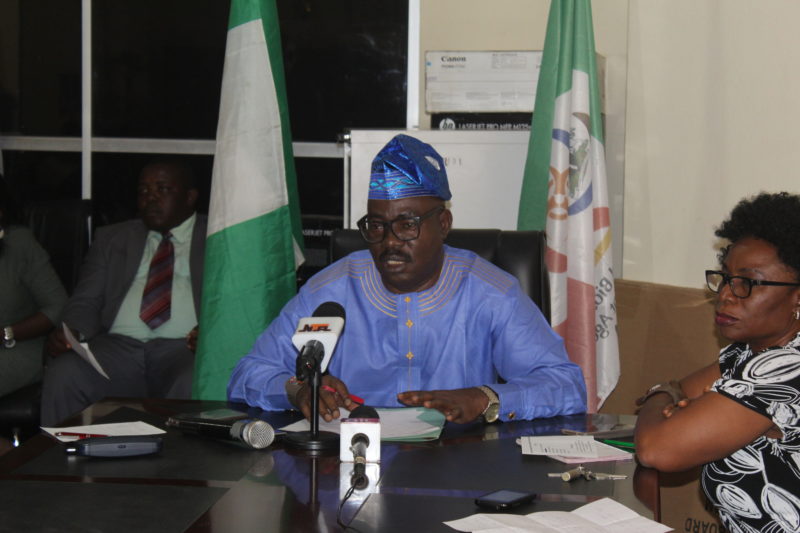 Director General/CEO of NBMA, Dr. Rufus Ebegba, while addressing the team from the SON underscored the need for government agencies to work together to serve the people better.
He said NBMA is established to ensure that the practice of modern biotechnology that results in genetically modified organisms (GMOs) is safe to both human and the environment.
The DG said, "Risk assessment is a pillar of the agency. NBMA is interested in the gene of insert. It ensures that genetically modified organisms are well assessed to ascertain that there is no risk to the people or the environment before they are released into the environment."
Director General of SON, Osita Anthony Aboloma, who was represented by Director of Legal Services, Umaru  Kawu, expressed happiness over the memorandum and stated that SON is ready to partner with NBMA to actualise its mandate.
He also stressed the need for government agencies to synergise, and to facilitate the set goals of government. "It is good that NBMA has signed MoU with other major government agencies that will contribute to the effectiveness of its mandate.''
The MoU is said to be the fifth signed by NBMA with sister agencies in the bid to ensure that genetically modified products are safely deployed for the benefit of Nigerians.