The National Biosafety Management Agency (NBMA) has donated some food items and relief materials to victims of terrorism and insurgency in the country.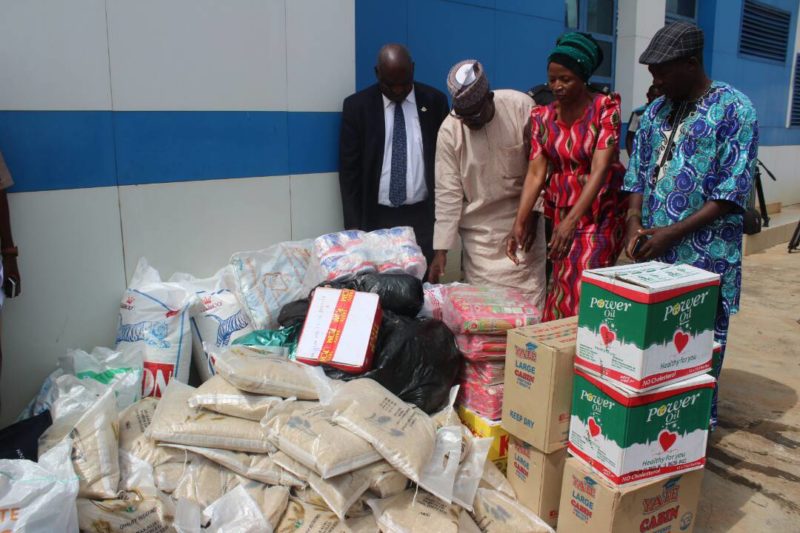 Director General/Chief Executive Officer of the NBMA, Dr Rufus Ebegba, while handing over the items to the Executive Director, Victims Support Fund (VSF), Sunday Ochoche in Abuja on Thursday, October 12 2017, said the issues of victims of terrorism and natural disaster in the country have been on the front burner of public discuss for some time and the staff of the Agency saw the need to extend a helping hand to the victims.
The DG/CEO stated that the agency has donated, not out of affluence, but to show support to their brothers who are victims and also appeal to and encourage other Nigerians to join the Federal Government in giving aid and support to victims in need.
Dr Ebegba said: "The National Biosafety Management Agency is a regulatory agency and it is part of our social responsibility to help Nigerians in need. That is why the entire staff of the agency deemed it fit to contribute funds to alleviate the sufferings of our brothers and sisters displaced by insurgency in the country."
Ochoche appreciated the staff of NBMA for making donations from their own pockets without any support from the government despite the current economic challenges in the country, noting that every hand is needed to show support to the victims just as NBMA has done.
He assured that every item donated would be handed over to the victims. He however commended the relative peace that has returned to the North-Eastern region of the country and urged those displaced to go back home and go about their businesses.