The National Biosafety Management Agency (NBMA) has stressed the need for the government to invest in Science, Technology and Innovation (STI) to properly drive change for country's development.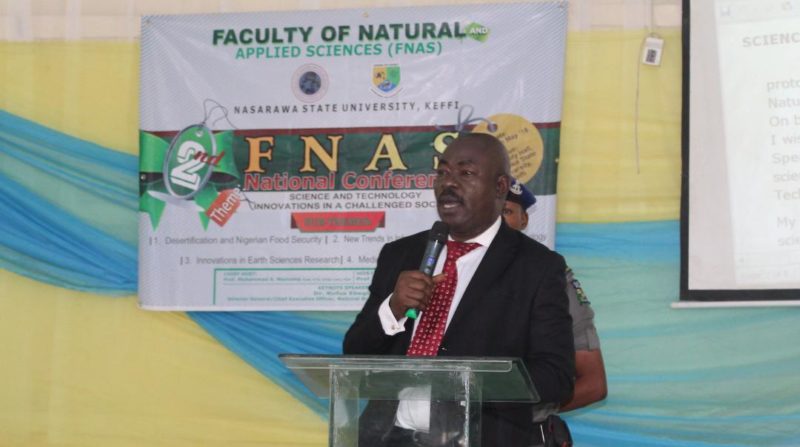 Dr Rufus Ebegba, the Director-General of the agency, made the call in a presentation on Monday, May 28, 2018 at the 2nd National Conference on Science and Technology by the Faculty of Natural and Applied Science of Nasarawa State University, Keffi.
Ebegba said Nigeria had invested little in STI as the county's gross expenditure for research and development "is very low''.
"The country must look at developed nations and draw lessons on science and technology because they are drivers of change in any society. Investment in research and development must be improved in the country.
"The Federal Government has taken a step in the right direction with the approval of the National Science, Technology and Innovation Roadmap from 2017 to 2030.
"Among other things, this roadmap will help with the diversification of the economy and the development of indigenous technologies.
"Advanced countries such as the U. S. and the UK continue to invest greatly in research and development to sustain their industries and create new innovations.
"In recent years, many Asian countries, especially China and Korea, have invested aggressively in research and development, infrastructure and educational capacity.
"Nigeria ought to emulate this level of commitment and investment in science and technology,'' he said.
Ebegba said there was need to place emphasis on science education at all levels of the country's educational system.
"Mechanisms must be put in place to improve the quality of scientific infrastructure available for learning and research at the tertiary level.
"This will improve the quality of scientific research in our institutions and also create opportunities for innovation,'' he said.
Ebegba stressed the need for collaborations between scientists and industry for the commercialisation of patents and innovations.
"Forums that bring scientists together should also endeavour to accommodate technologists, engineers and experts of industry, so that indigenous technologies can be advanced to solve challenges facing the people,'' he said.
He noted that the Federal Government had provided structures to ensure that these innovations thrived and would not have adverse effect on humans and the environment.