The Environment Minister of State, Sharon Ikeazor, has explained that the National Biosecurity Policy is aimed at improving human health, agriculture and the environment.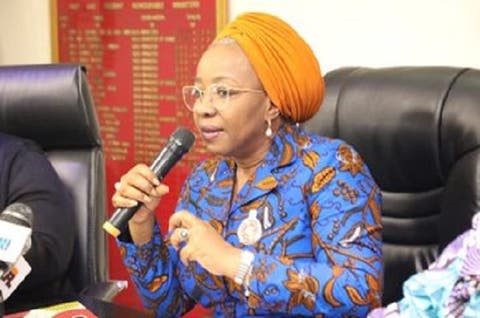 The minister gave the explanation at a review of the draft policy to drive Nigeria's biosecurity to safeguard human health, environment and the economy by the National Biosafety Management Agency (NBMA).
The two-day event, which opened in Abuja, on Tuesday, June 15, 2021, was organised by NBMA in collaboration with the World Health Organisation (WHO).
Ikeazor said the policy would drive the institutionalisation of a harmonised and workable biosecurity system that would minimise the risks of biological threats to human, animal, and plant health.
"This collaborative approach is aimed at understanding the responsibilities of various sectors, sub national, MDAs, NGOs, communities and the individual.
"The success of this policy review will lead to the implementation of an integrated biosecurity approach at national and sub-national levels.
"This will require the use of this document as a clear framework that defines the roles and responsibilities of relevant stakeholders," the minister explained.
Dr Rufus Ebegba, Director General, NBMA, called for the support of MDAs, NGOs, and other stakeholders, to work for the common good of the country by minimising the risks posed by biological threats to human, animal, and plant health.
Ebegba said that one of the mandates of the agency was to ensure that infectious biological detectives were controlled, so as to have a healthy human system.
He noted that the agency had unveiled stakeholder consultative meetings on the Biosecurity Act, which would ensure a proper biosecurity system in the country, when implemented.
Dr Walter Kazadi, the WHO Country Representative in Nigeria, said his organisation would continue to support Nigeria in the development of its biosecurity policy document.
In reviewing the draft policy, he urged NBMA to take note of the benefits associated with biosecurity, which include improved public health, enhance international trade, good agricultural production and protection of the environment.
He also said the document should help guide risk analysis, including risk assessment and management, in the event of a biohazard threat.
Biosecurity refers to measures taken to prevent the introduction and spread of harmful organisms like viruses, bacteria and the like, to animals and plants in order to minimise the risk of transmission of infectious disease.
By Patience Omoha