Minister of State for Environment, Sharon Ikeazor, disclosed in Abuja on Monday, September 13, 2021, at the UNESCO-organised 33rd Session of the International Co-ordinating Council of the Man and Biosphere Programme (MAB-ICC) that global loss of biodiversity is threatening the security of the world's food supplies and the livelihoods of millions of people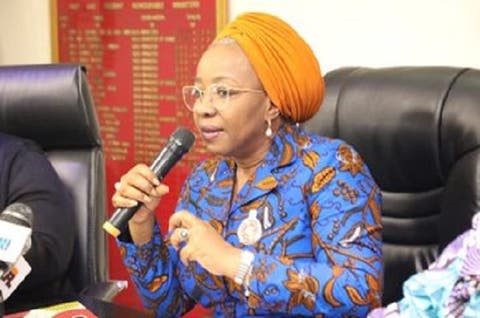 The MAB programme is an intergovernmental scientific programme launched in 1971 by UNESCO that aims to establish a scientific basis for enhancing the relationship between people and their environment.
This is the first time that MAB-ICC is being held on the African continent since its inception and I am proud that Nigeria has taken the lead by hosting this event. For this reason and so much more, I wish to appreciate His Excellency, the President of the Federal Republic of Nigeria, President Mohammadu Buhari, for approving that this event be hosted by Nigeria.
Nigeria acknowledges the role of UNESCO in contributing to peace and security in the world by promoting collaboration
among nations through education, science, culture and communication. Also of great importance is the Man and Biosphere programme which seeks to reconcile humans and nature and demonstrate that it is possible to use biodiversity sustainably while fostering its conservation.
The MAB programme presents a unique platform for cooperation on research and development, ecological restoration, capacity- building and networking to share information, knowledge and experience on three interlinked issues: biodiversity loss, climate change and sustainable development.
The world is facing a planetary crises of climate change and biodiversity loss. This global loss of biodiversity is threatening the security of the world's food supplies and the livelihoods of millions of people including indigenous people and local communities especially in the African region.
The good news is that it is not too late to reverse the current trends if conservation efforts are scaled up and protected areas are expanded. Protected areas are the cornerstones of biodiversity and conservation.
Nigeria is strongly committed to taking bold steps to reverse biodiversity loss and to mitigate climate change. Through the Ministry of Environment, Nigeria joined the Global Ocean Alliance and the High Ambition Coalition for Nature and People calling for the protection of 30% of worlds lands and seas by 2030, to halt the accelerating loss of species and protect vital ecosystems.
Mr. President also recently approved the establishment of 10 additional National Parks across the ecological zones of the country two of which will be designated Marine Protected Areas. Other notable measures taken by Nigeria in this respect is the issuance of Sovereign Green Bonds to assist Nigeria in meeting her Nationally Determined contributions (NDCs) targets and facilitate our transition to a low carbon pathway.
Various reforestation programmers have been initiated under the National Afforestation Programme (NAP) of the Federal Ministry of Environment. All these measures are aimed at ensuring a resilient future for the country.
In the area of conservation, prior to the year 2020, Nigeria had only one Biosphere Reserve, which was the Omo Biosphere Reserve in Ogun State. In line with its conservation policy,
Nigeria identified and processed more protected areas and, with the approval of UNESCO, secured three more Biosphere Reserves namely: (a) Oban Biosphere Reserve; (b) Okwango Biosphere Reserve, both in Cross Rivers State; and (c) Hadejia-Nguru-Bade Biosphere Reserve, straddling Yobe and Jigawa states.
The designation of these Biosphere Reserves is geared towards reversing various ecological changes and disruption caused by the removal of flora species, displacement of fauna species and alternation of the natural ecosystem, while at the same time enhancing the livelihoods of the indigenous communities in a sustainable manner. The Biosphere Reserves are expected to positively impact not only the environment, but also on social, economic and cultural aspects, especially peoples' welfare.
This commendable agenda is critical to fostering harmonious integration of people and nature for sustainable development through participatory dialogue, knowledge sharing, poverty reduction and human wellbeing improvements, respect for cultural values and society's ability to cope with change.
We shall continue to play our role to safe-guard the environment for future generations and, with the support of partners like
UNESCO, I believe that a resilient environment can be sustained as we strive to live in harmony with nature.