Experts have called for collective action to build back biodiversity in the country.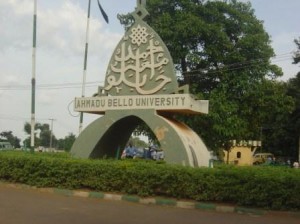 They made the call at a webinar organised by the Association for Environmental Impact Assessment of Nigeria (AEIAN) in Lagos to mark the International Day for Biodiversity.
The theme of the programme is: "From Agreement to Action; Build Back Biodiversity."
Prof. Bashir Abubakar, Head, Department of Botany, Ahmadu Bello University, Zaria, said that human activity had made it compulsory for a call to action for the restoration of biodiversity.
Abubakar spoke on the sub-topic "Floral Biodiversity Development for Sustainable Ecosystem Services,"
He said that the Convention for Biological Diversity defined 22 actions to focus on in building back biodiversity.
Abubakar listed some of them as action for biodiversity by every person around the globe, action for biodiversity by cities and action for biodiversity by businesses.
He said that a closer look at some of these actions indicated a critical role played by our floral biodiversity composition.
According to him, the fact that plant species are the primary producers within our ecosystem, they provide a variety of services beneficial to humans and their environment.
"Fundamental to some of these services are those directly affecting food production to humans and most animal species.
"Specifically, many flowers bearing trees, shrubs and herbs are used for both homes and environmental landscaping.
"Common among them is the famous henna from Lawsonia inermis. It is used by ladies in making beautiful tattoos.
"Lawsonia inermis as of today is a multi-million-dollar business; it is common to many Africans, Arabs and Asian ladies,'' he said.
The scholar explained that, in regulating ecosystems services by plant species, biodiversity of other living species were also sustained, even with our cultivated crops.
He said that this was also important in the genetic conservation against species extinction.
Abubakar said that the moringa plant seeds played a major role in regulating safe water.
He said that apart from climate weather regulation in water cycles, some plants like Moringa Oleifera seeds were directly used in water clarification.
The professor said that taking action in adopting natural coagulant like the Moringa plant, would certainly increase vegetation cover for more carbon sink.
He said that sustainable building back of the nation's vegetation cover would also ensure food, fiber, biochemical and genetic reserves provision.
"Many of our plant species are used as food and livestock feed.
"Baobab leaves are very rich in nutrients when used as food sources," Abubakar said.
In a remark, Mr Olalekan Salami, an Environmental Scientist with Richflood Limited, said that engaging the people at the grassroots was important in creating awareness for the sustainability of biodiversity.
Salami spoke on the subtopic: "Improving Biodiversity through Community Engagement."
Salami underscored the place of human activity in challenging the sustenance of biodiversity in the country.
He said that threats to biodiversity included population pressure, agricultural and habitat destruction, lack of awareness and conservation efforts, climate change, over exploitation and pollution.
According to him, engagement of the locals in the rural areas resulted in bringing about rural livelihood improvement for biodiversity management and conservation education.
He said that the survival of humans depended on sustainable management of biodiversity.
Salami said that there was a need for more conservation education at the grassroots and effective legal actions.
By Fabian Ekeruche